Enjoy up to 25 hours of playtime of your favourite playlists or podcasts.
30-metre Bluetooth range from your device, for easy listening wherever the beat takes you.

Our REWIND™ fabric is weaved from recycled materials to create a durable, high quality product.

Bamboo is one of the most sustainable materials in the world as it grows quickly, requires no fertilisers or pesticides, and regenerates on its own.
Experience rich, powerful sound whether you're working from home or chilling outdoors with the crew. The Get Together Solo Bluetooth Speaker delivers high-quality bass and audio clarity with a 15W Bass Rating and 5W Tweeter Rating.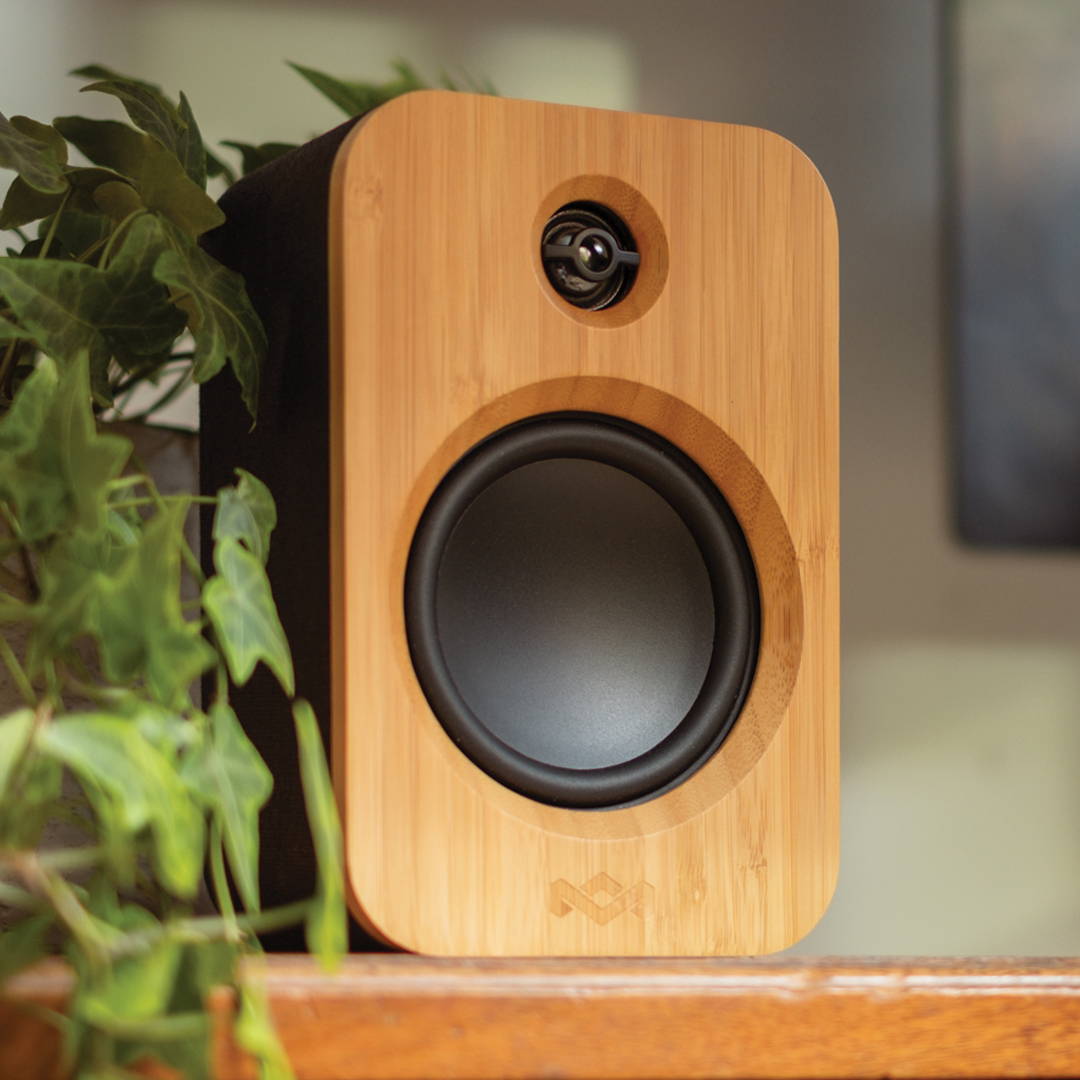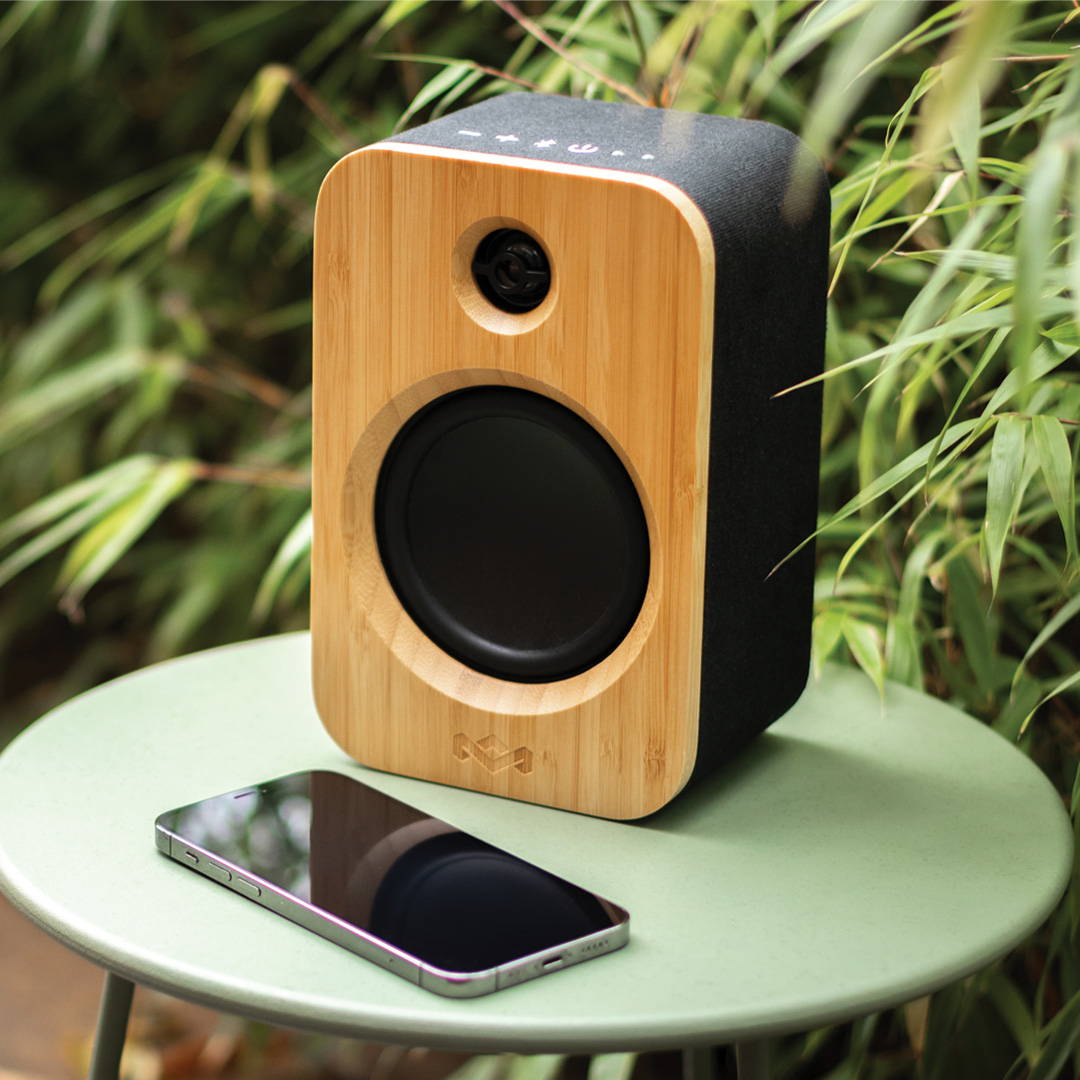 With the Get Together Solo, you can enjoy up to 25 hours of playtime from a single charge. At home or on-the-go, this speaker is simple and easy to connect your Bluetooth® enabled devices.
The Bluetooth®5.0 technology offers a 30-metre range from your device for easy listening wherever the beat takes you.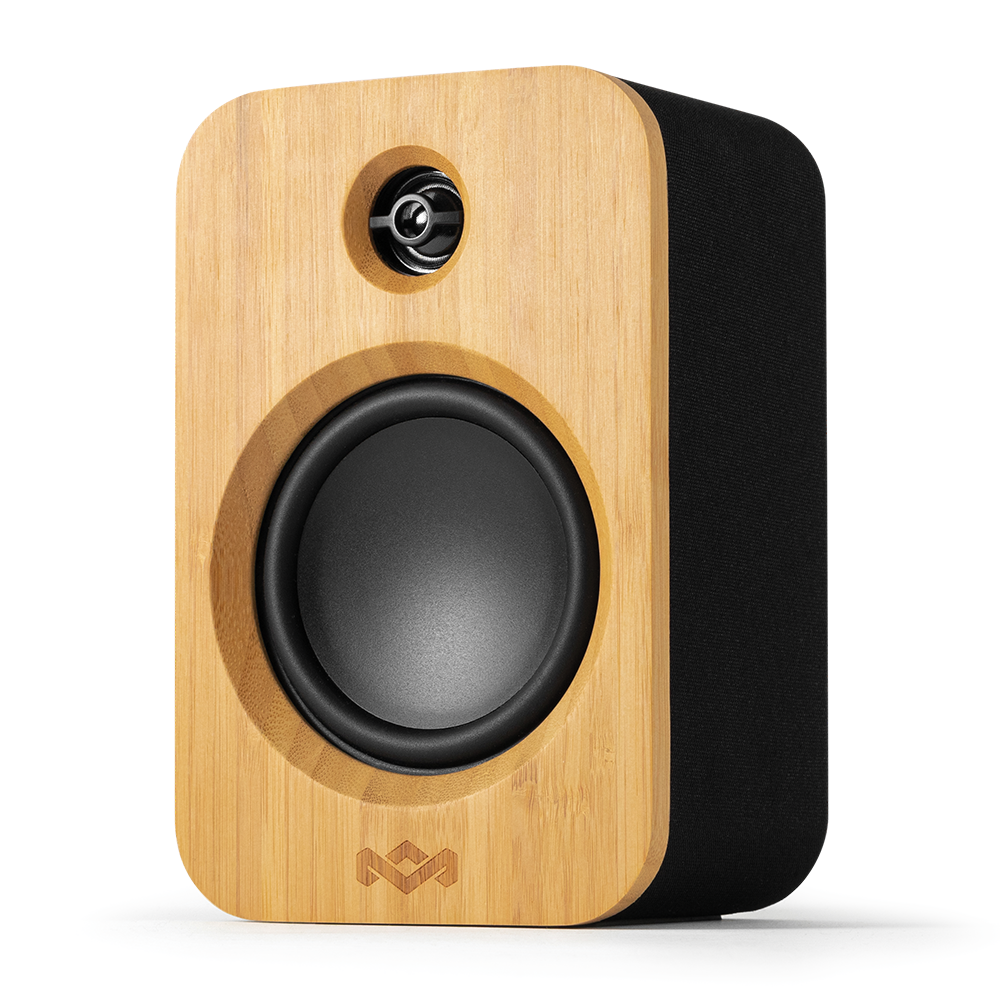 Our Get Together Solo Bluetooth Speaker is crafted with sustainable materials.
Seamlessly pair two Get Together Solo speakers. Connecting to form fantastic stereo sound, filling your space with the perfect tunes.
You can also pair the Get Together Solo to our Stir It Up Wireless Turntable for the perfect home sound set up. Chill as your favourite vinyls spin.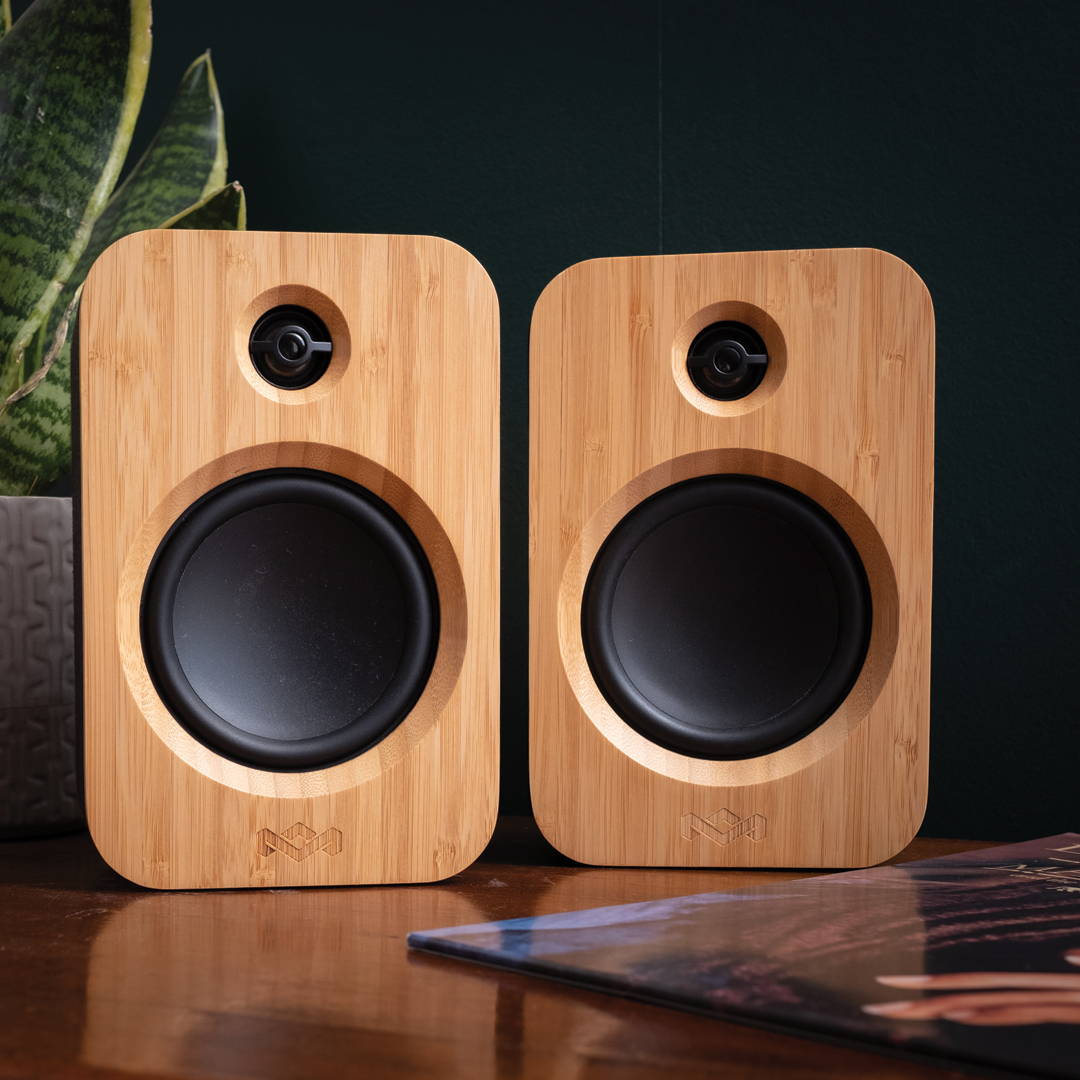 Capturing our signature style with materials that make a difference to the footprint we leave behind on mother earth. The Get Together Solo is crafted from Bamboo and REWIND™ Fabric.
We choose bamboo because it is one of the fastest growing plants in the world. REWIND™ Fabric is soft, hard-wearing and woven from recycled materials (a balanced blend of 30% reclaimed organic cotton, 30% reclaimed hemp and 40% recycled PET) to curate our signature style.