Play any 33 or 45 RPM records

Proving rotational stability and quality sound with auto-pitch and auto-start feature.

RECYCLABLE
ALUMINUM PLATTER

Our REWIND™ fabric is weaved from recycled materials to create a durable, high quality product.

Bamboo is one of the most sustainable materials in the world as it grows quickly, requires no fertilisers or pesticides, and regenerates on its own.
The minimalistic, streamlined design of this record player makes for a stunning and functional statement piece. The aluminum platter and metal tonearm provide a subtle contrast against the warm, solid bamboo plinth. You'll notice our attention to detail through unique touches like the Bob Marley quote engraved on the tonearm.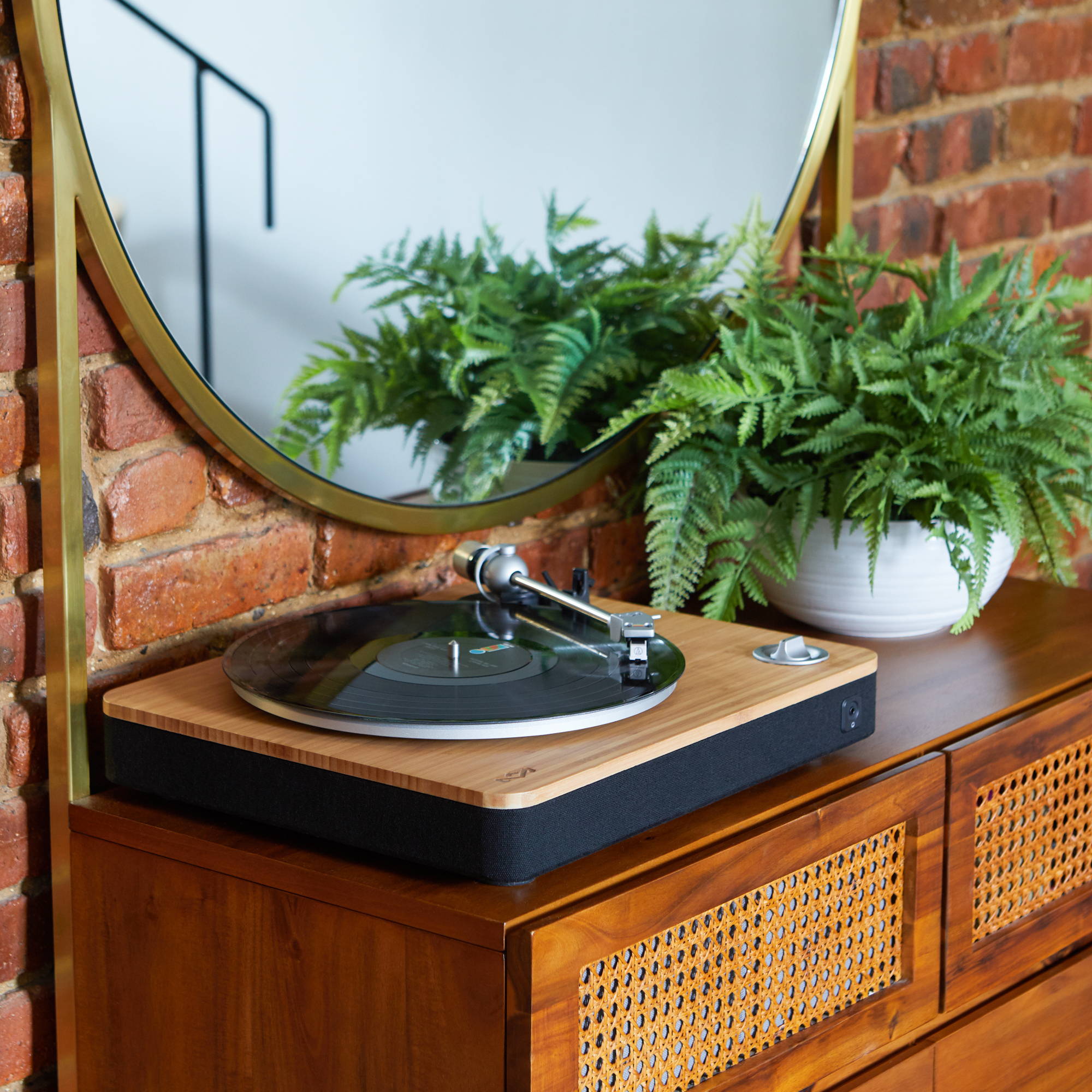 Our Stir It Up Turntable offers a built-in pre-amp that delivers premium audio quality and lets you enjoy every sonic detail of your favourite vinyl records. If you prefer to use your own pre-amp, simply switch the internal amp off to connect one of your choice.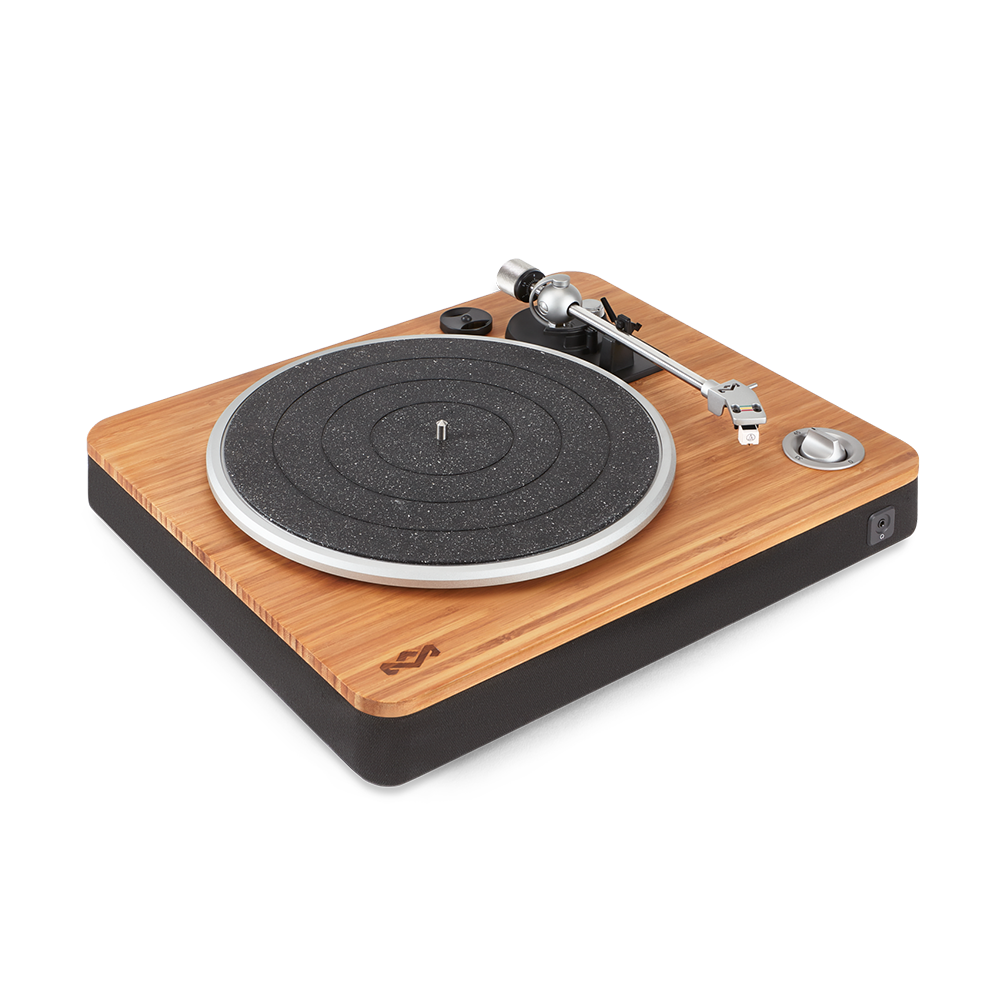 Our Stir It Up Turntable is crafted with sustainable materials.
Play any 33 or 45 RPM records while the anti-skate control and the auto start/stop help to protect your vinyl from damage. The USB port and included cable allow you to convert your records to a digital format.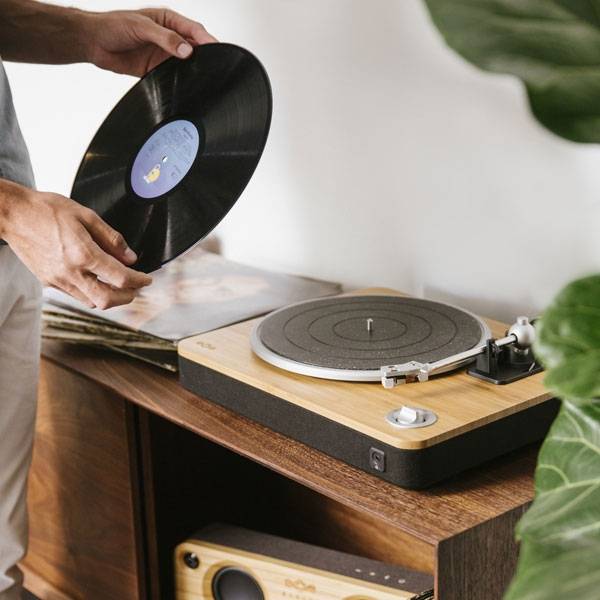 Our sustainably crafted, socially responsible products are made from mindfully sourced materials: FSC® certified wood, signature REWIND™ upcycled fabrics, REGRIND™ recycled silicone, recycled plastic bottles, bamboo, and recyclable aluminum.