Enjoy 8 hours of playtime and 3,5 additional charges from the charging case for over 30 hours of listening.

Once you've paired Rebel for the first time, they will automatically power, pair and connect to your Bluetooth enabled device when taken out from the case.

Bamboo is one of the most sustainable materials in the world as it grows quickly, requires no fertilisers or pesticides, and regenerates on its own.

Rebel also supports wireless charging, so you're free to place the streamlined case on any charging pad to top up your battery.
Expertly crafted to deliver the "Marley Signature Sound", listen your way with our Rebel True Wireless Earbuds. Rebel is engineered with Bass Boost EQ modes that intensify the depth and texture of every beat to enhance your favourite songs.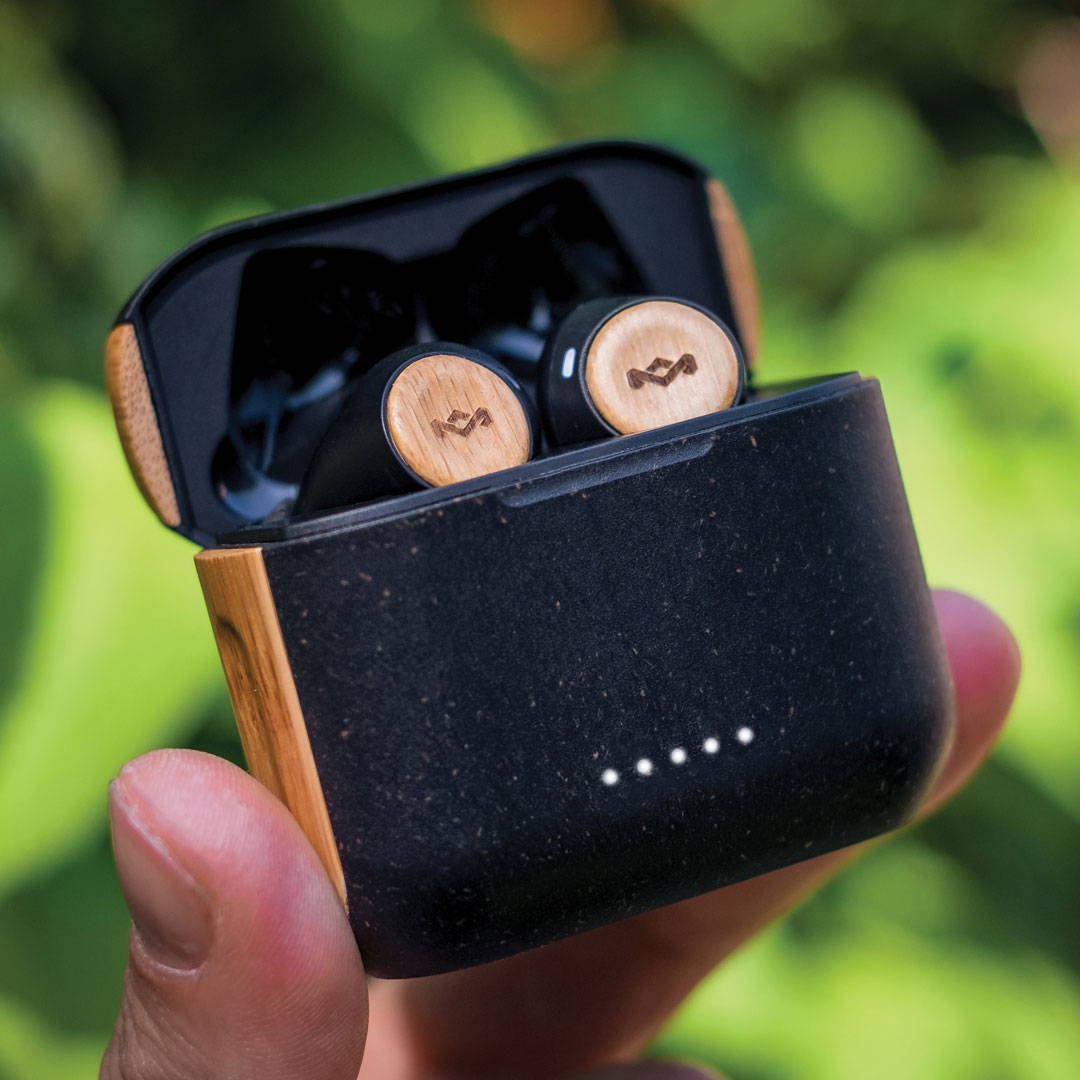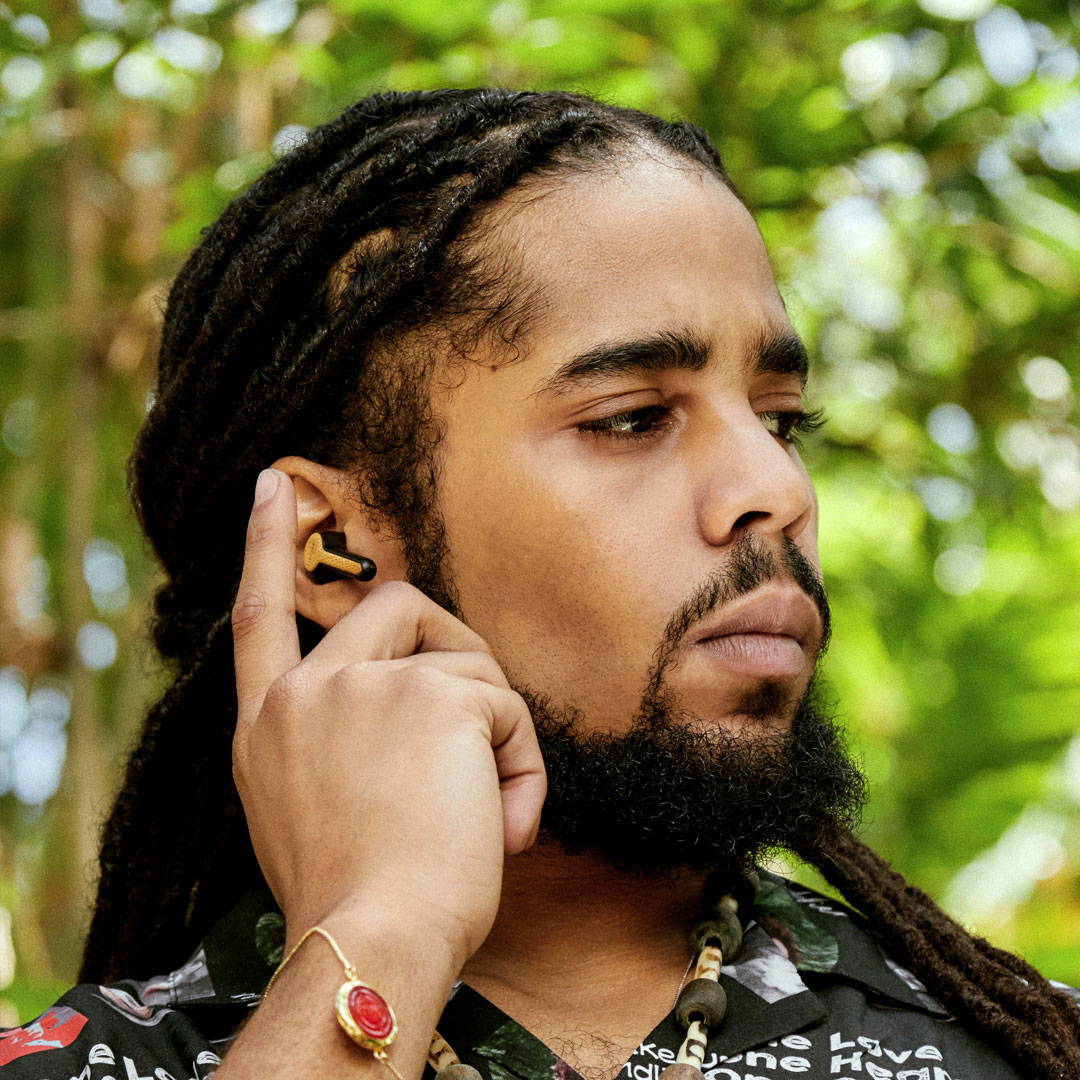 Pause. Play. Change Track. Not just actions for life's most incredible moments but, how you can enjoy your music too. With a light touch to an earbud, you can skip to the next track on your playlist, accept calls, adjust your volume, hit play/pause and even access your devices voice assistant when you need to.
You'll never miss a beat with an automatic pause/play by simply removing the buds from your ears, your music will stop and then resume upon replacing them.
The Rebel true wireless earbuds can hold up to 8 hours of uninterrupted playback and crystal-clear call time, with an additional 3.5 charges held in the sleek and portable case.
Plug into any USB-C charger or place it on a wireless charging pad, and you'll be tapping into more than 30 hours of playtime.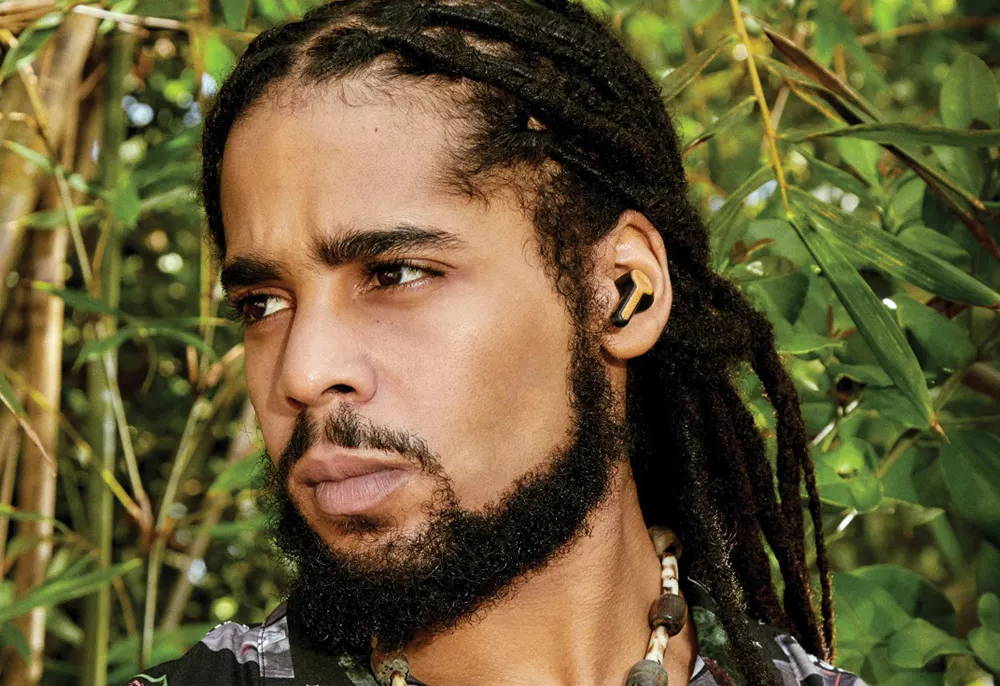 The Rebel True Wireless earbuds are crafted with sustainable materials.
A powerful combination of unbeatable Bluetooth connection, sweat-proof and water-resistant materials (to an IPX5 rating), and Call Noise Cancellation that fades out distracting background noises make these the best rechargeable earpod headphones for work, sports and travel.
You can find your perfect rhythm with the adjustable EQ settings at your fingertips, switching from Marley's signature EQ to the new Bass Boost EQ with a triple tap on either earbud.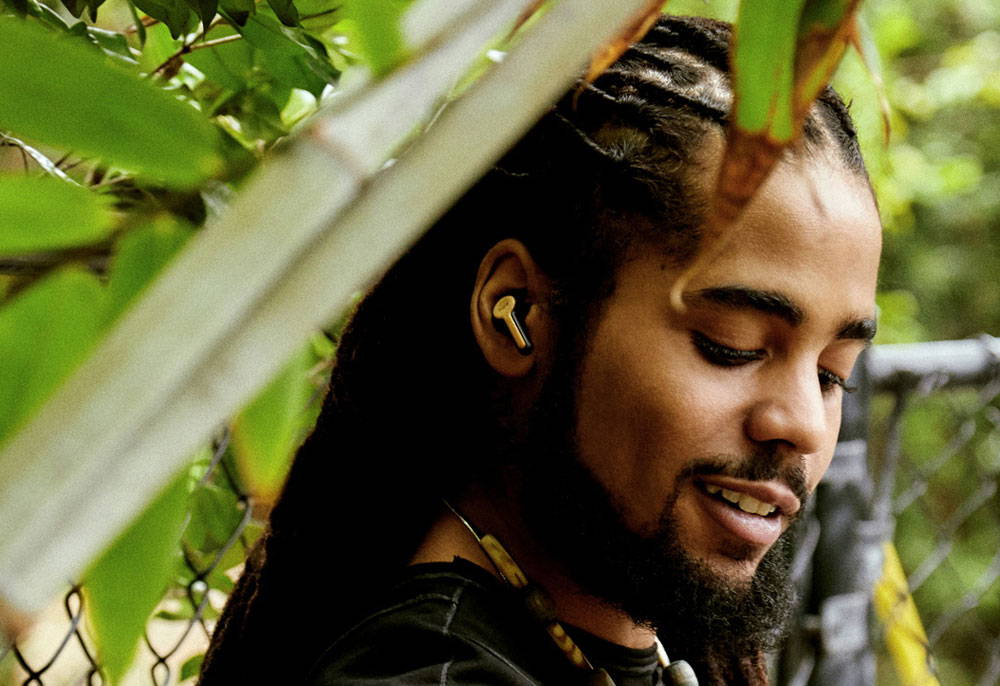 Our sustainably crafted, socially responsible products are made from mindfully sourced materials: FSC® certified wood, signature REWIND™ upcycled fabrics, REGRIND™ recycled silicone, recycled plastic bottles, bamboo, and recyclable aluminum.