Our REGRIND™ Silicone is a specially created material made by reclaiming and upcycling post-process and post-consumer waste.

Our REWIND™ fabric is weaved from recycled materials to create a durable, high quality product.

Bamboo is one of the most sustainable materials in the world as it grows quickly, requires no fertilisers or pesticides, and regenerates on its own.
Our charging cables are delivered in 100% plastic-free recyclable packaging.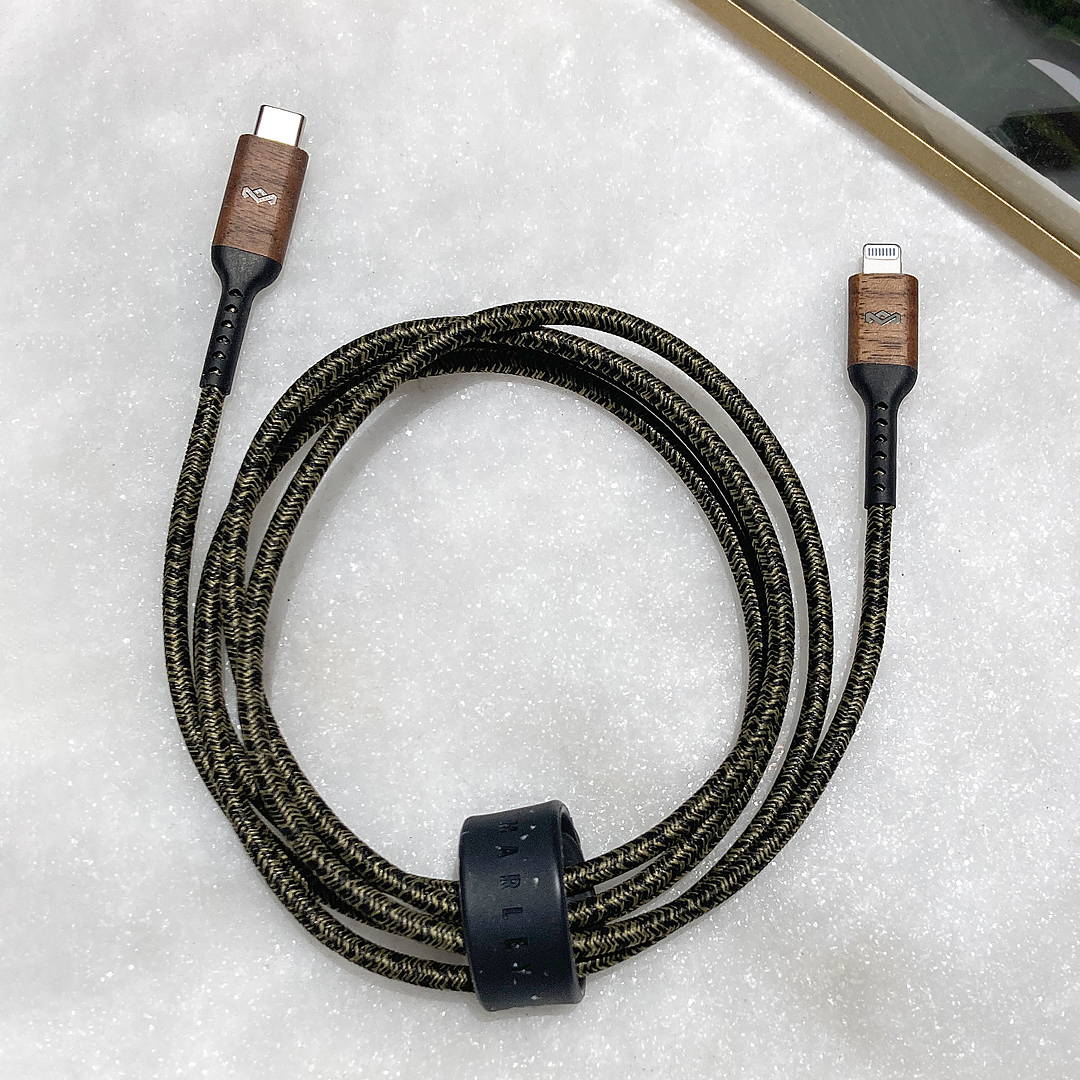 The House of Marley charging cables are USB-IF and MFI-certified for safe, optimum usage. This cable also features a lengthened strain relief for flexibility, helping to prevent damage from long-term use.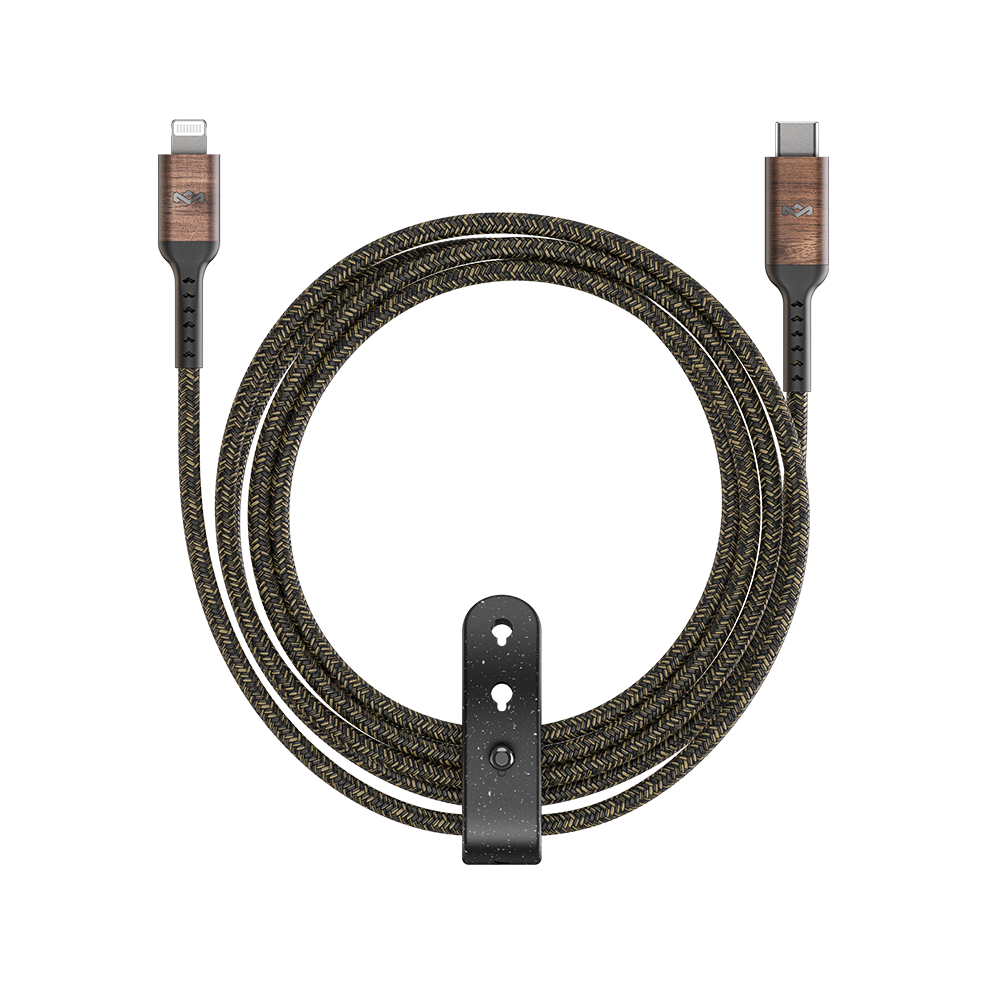 The House of Marley charging cables are crafted with sustainable materials.
Comfortably charge your device from your desk, bed, or couch without missing a beat. The USB-C to Lightning cable is available in two lengths, 1.5-metres (approx. 5 feet) and 3 metres (approx. 10 feet).
Our sustainably crafted, socially responsible products are made from mindfully sourced materials: FSC® certified wood, signature REWIND™ upcycled fabrics, REGRIND™ recycled silicone, recycled plastic bottles, bamboo, and recyclable aluminum.