Play any 33 or 45 RPM records.

Our REWIND™ fabric is weaved from recycled materials to create a durable, high quality product.

The Get Together Solo Speakers is Wireless and connects easily to the turntable.

Bamboo is one of the most sustainable materials in the world as it grows quickly, requires no fertilisers or pesticides, and regenerates on its own.
Seamlessly pair Get Together Solo speakers with our Stir It Up Wireless Turntable. The Bluetooth speaker connect to form fantastic sound, filling your space with the perfect tunes.
Easy to pair to the Stir It Up Wireless Turntable thanks to the simple pairing button and onboard volume controls, making for a smoother connection and better performance.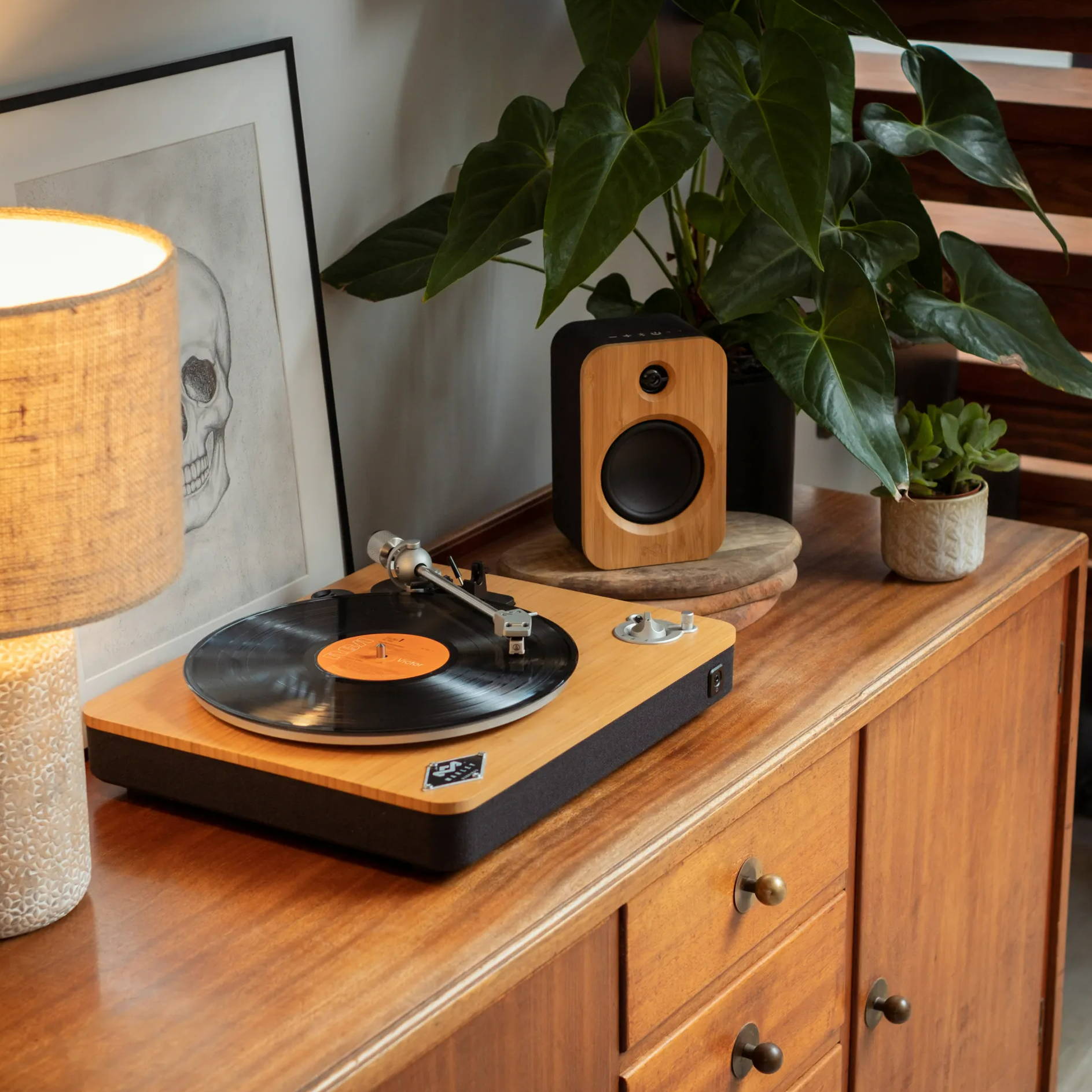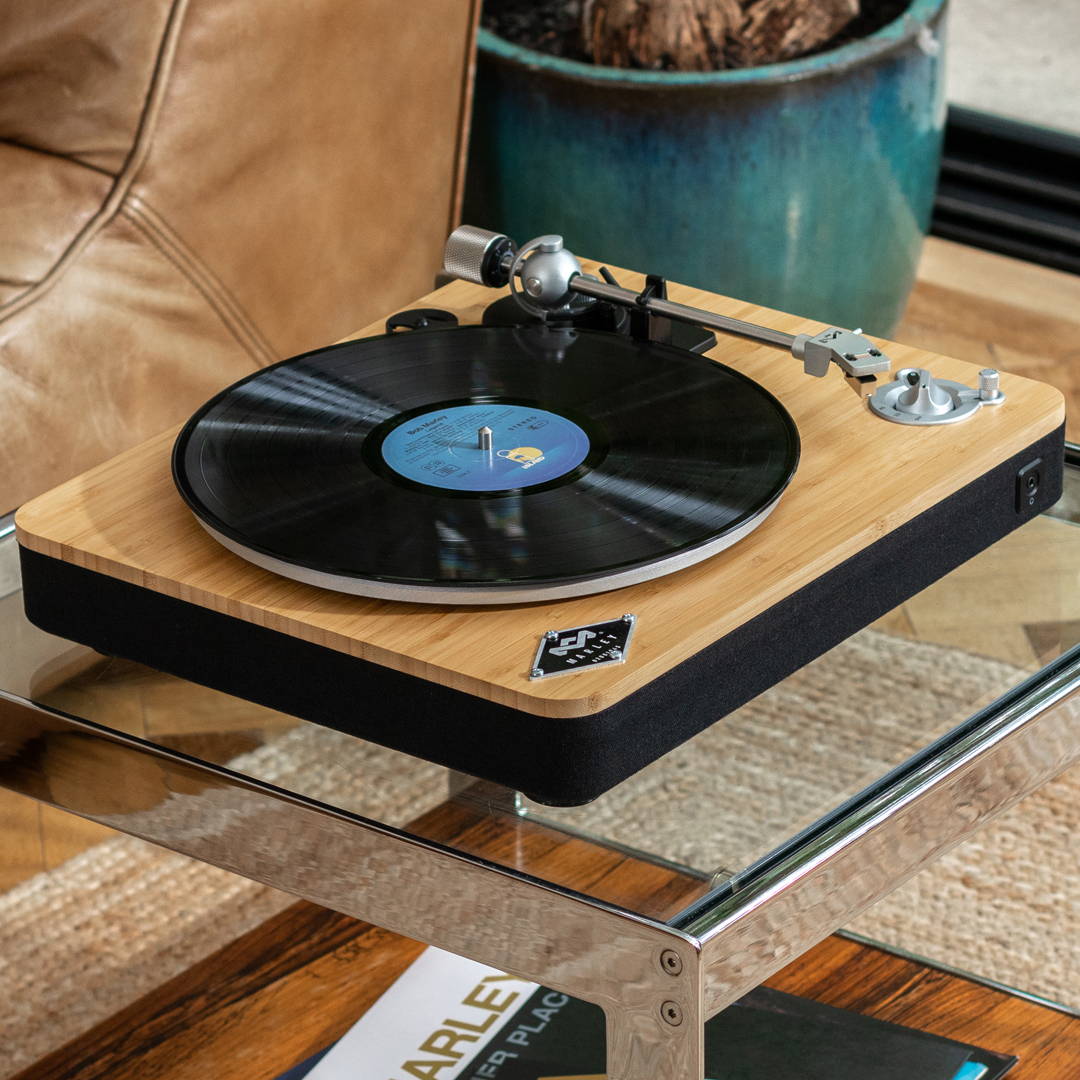 stir it up
wireless turntable
A new spin on an old classic, our Stir It Up Wireless Turntable delivers premium audio quality and lets you enjoy every sonic detail of your favourite vinyl records.
The minimalistic, streamlined design of this record player makes for a stunning and functional statement piece. You'll notice our attention to detail through unique touches like the Bob Marley quote engraved on the tonearm.
This compact yet powerful Bluetooth speaker features 25 hours of playtime and delivers exceptional audio for the ultimate listening experience.
The Bluetooth®5.0 technology offers a 30-metre range from your device for easy listening wherever the beat takes you.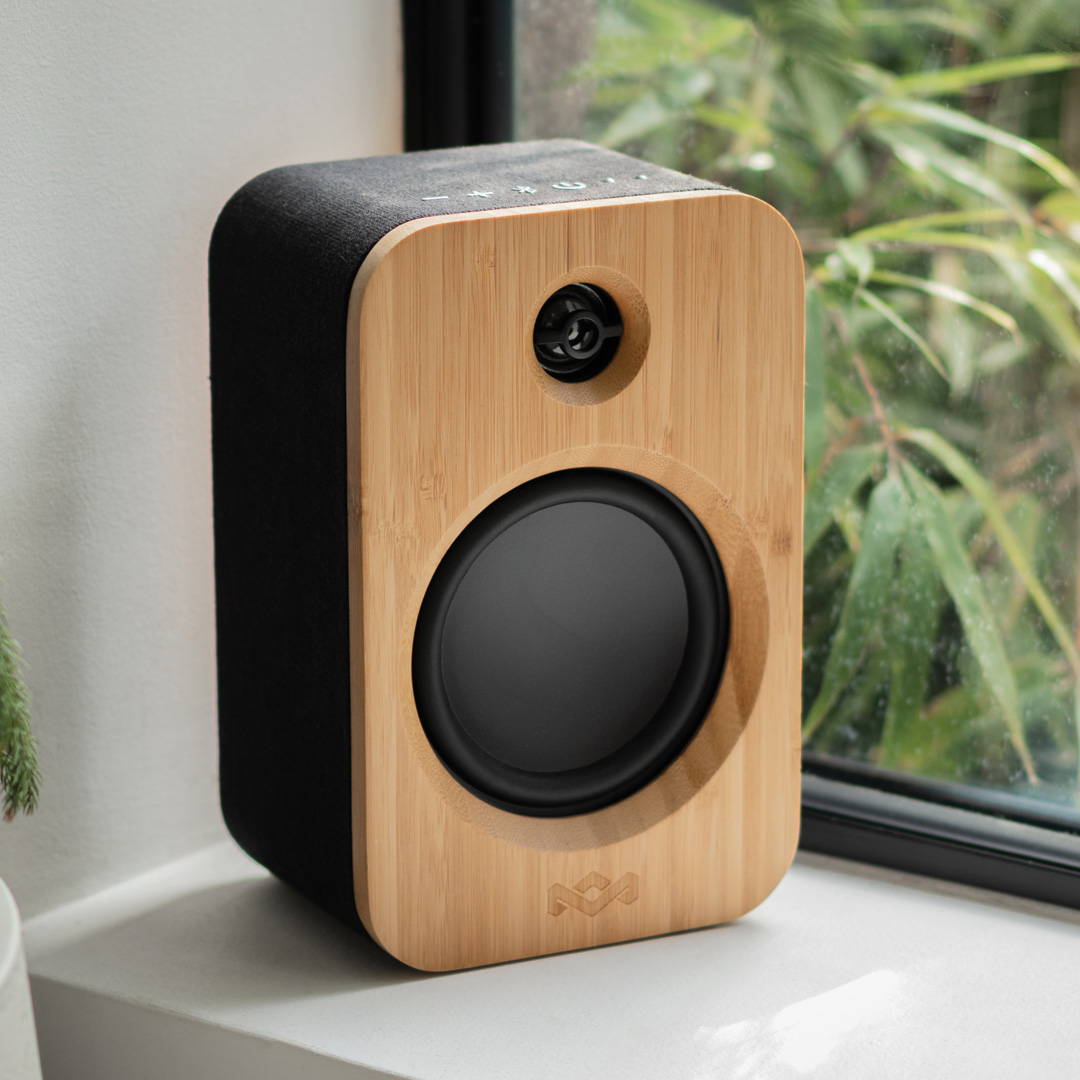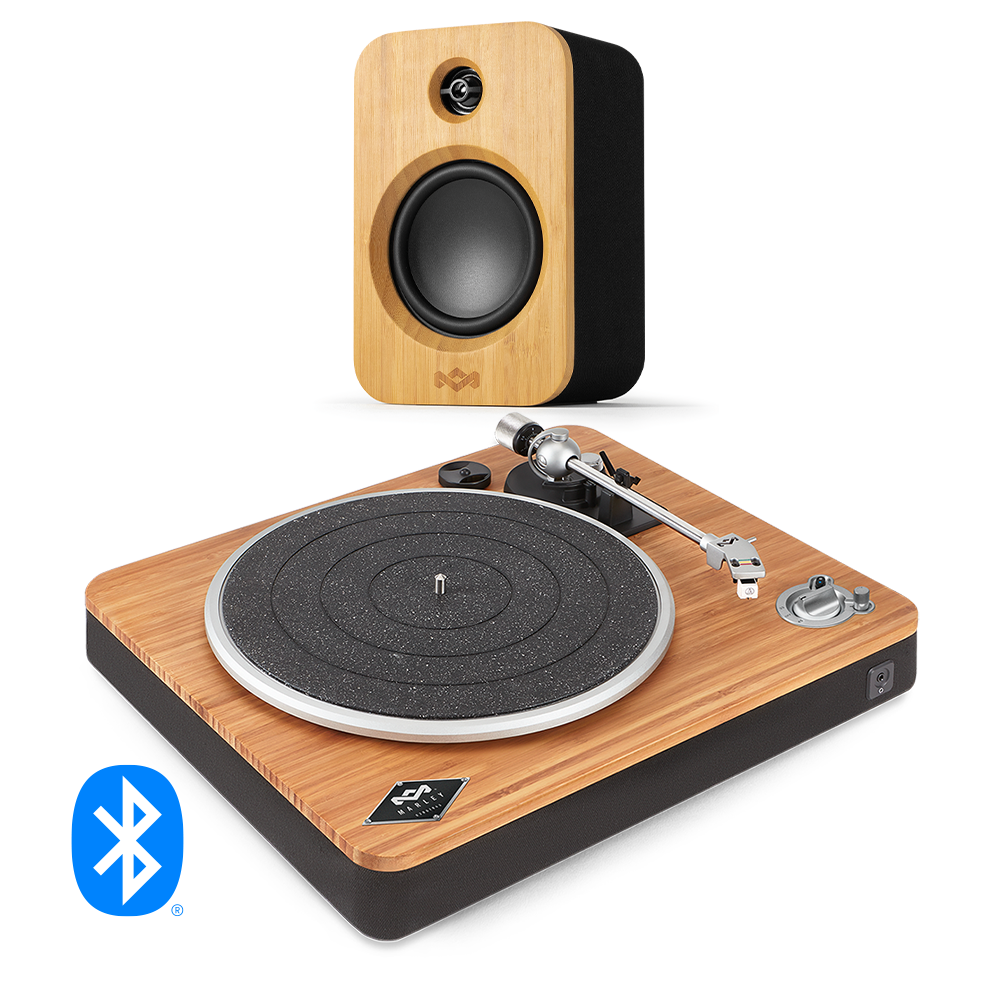 Our Stir It Up Wireless and Get Together Solo Speaker are crafted with sustainable materials.
The Stir It Up Wireless and Get Together Solo are crafted from Bamboo and REWIND™ Fabric. We choose bamboo because it is one of the fastest growing plants in the world. REWIND™ Fabric is soft, hard-wearing and woven from recycled materials (a balanced blend of 30% reclaimed organic cotton, 30% reclaimed hemp and 40% recycled PET) to curate our signature style.