AKALA
IN COLLABORATION WITH HOUSE OF MARLEY
---
In 2018 we partnered with Akala to bring our message of love, music and respect for nature alive amongst House of Marley fans.
---
We hung out with Akala to explore his relationship with music and Bob's legacy. Shot in Ladbroke Grove where the famous Exodus album was recorded, in this video Akala explains reggae music's influence on the world.
"Music is food, music is prayer, music is love" says Akala. Watch when we caught up with him at Boardmasters Festival 2018 to find out what music means to him.
Boardmasters Festival 2018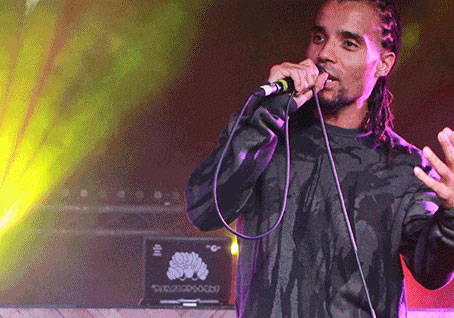 Akala headlined The Marley Beach Jam on Fistral Beach at Boardmasters 2018.
---
Akala is a BAFTA and MOBO award-winning hip-hop artist, writer and social entrepreneur, as well as the co-founder of The Hip-Hop Shakespeare Company. With an extensive global touring history, Akala has appeared at numerous festivals both in the UK and internationally, and has led innovative projects in the arts, education and music across South East Asia, Africa, India, Australia and New Zealand. Akala has also appeared on Channel 4, ITV, MTV, Sky Arts and the BBC promoting his music and poetry, and speaking on wide-ranging subjects from music, race, youth engagement, British/African-Caribbean culture and the arts, with numerous online lectures and performances that have millions of views on YouTube. More recently known for his compelling lectures and journalism – he has written for the Guardian, Huffington Post and the Independent and spoken for the Oxford Union and TEDx.

NATIVES his recently published memoir is already a Sunday Times bestseller. Having been awarded an honorary Doctorate by Oxford Brookes University, Akala has gained a reputation as one of the most dynamic and articulate talents in the UK.
---