---
---
Liberate Air True Wireless Earbuds FAQ
We've put together some frequently asked questions and guides to help you set-up your Liberate Air Earbuds.
---
Q1) Linking with your mobile device for the first time:
Place the earbuds in the charging case, ensure they are fully charged
Open the case and wait (leave buds in case)
One earbud flashes quickly
1 earbud flashes 2x per 3 sec
Got to your smartphone Bluetooth menu
Select Liberate Liberate Air Air L OR Liberate Air R
Select one to pair with eg Liberate Air L
The right earbud now links automatically
(your device may want you confirm the other bud, so wait 5 seconds to see if the request comes to pair with the other bud too. Then select pair)
Now you are good to go – let the music play!
Q2) How do the controls work?
A: The controls on the Liberate Air are tap sensitive, so tap the corresponding earbud the subsequent amount of times for the following: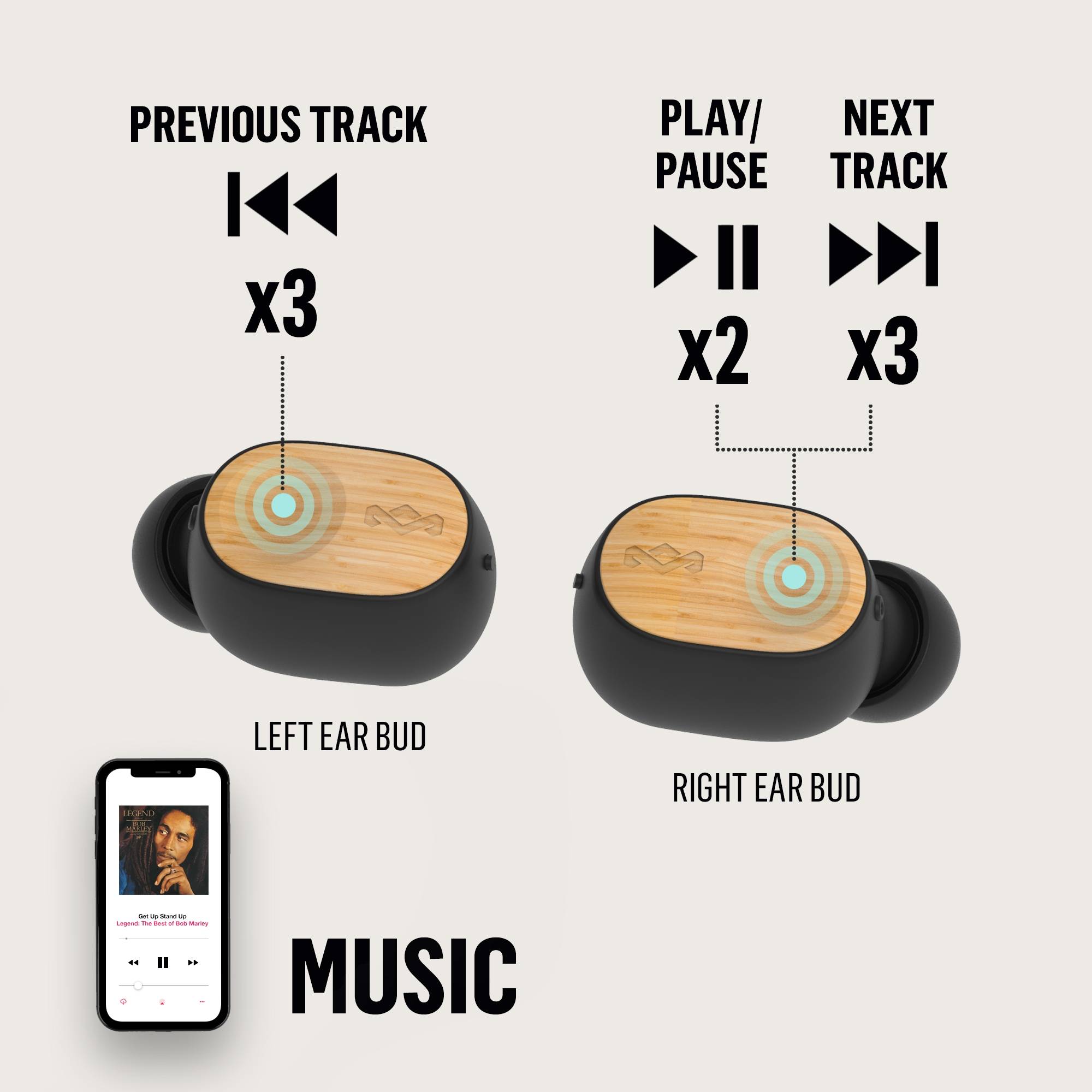 Pause / Play: Double tap on the right earbud
Previous track: Triple tap left earbud
Next track: Triple right tap earbud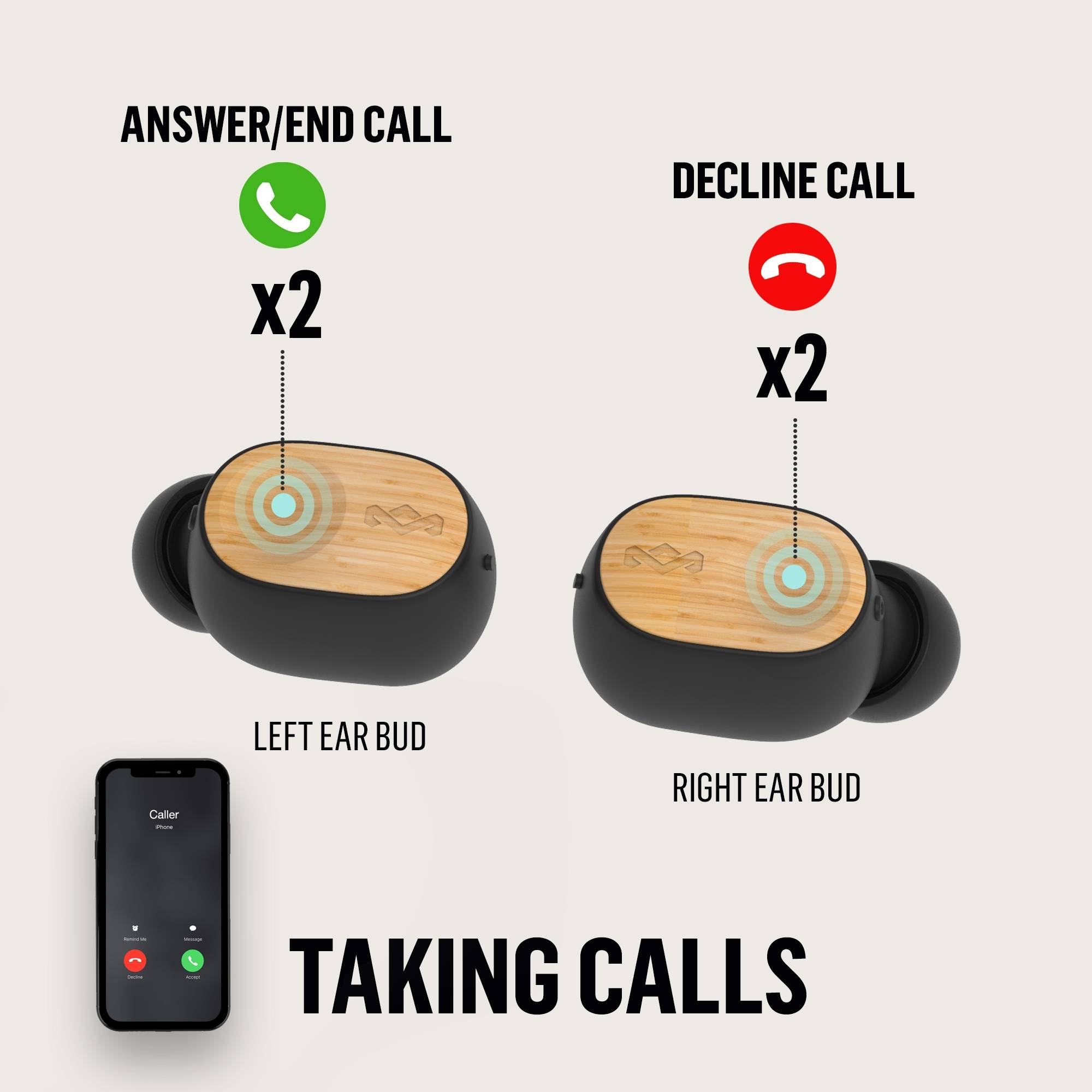 Answer / end call: Double tap on the right earbud
Decline call: Double tap left earbud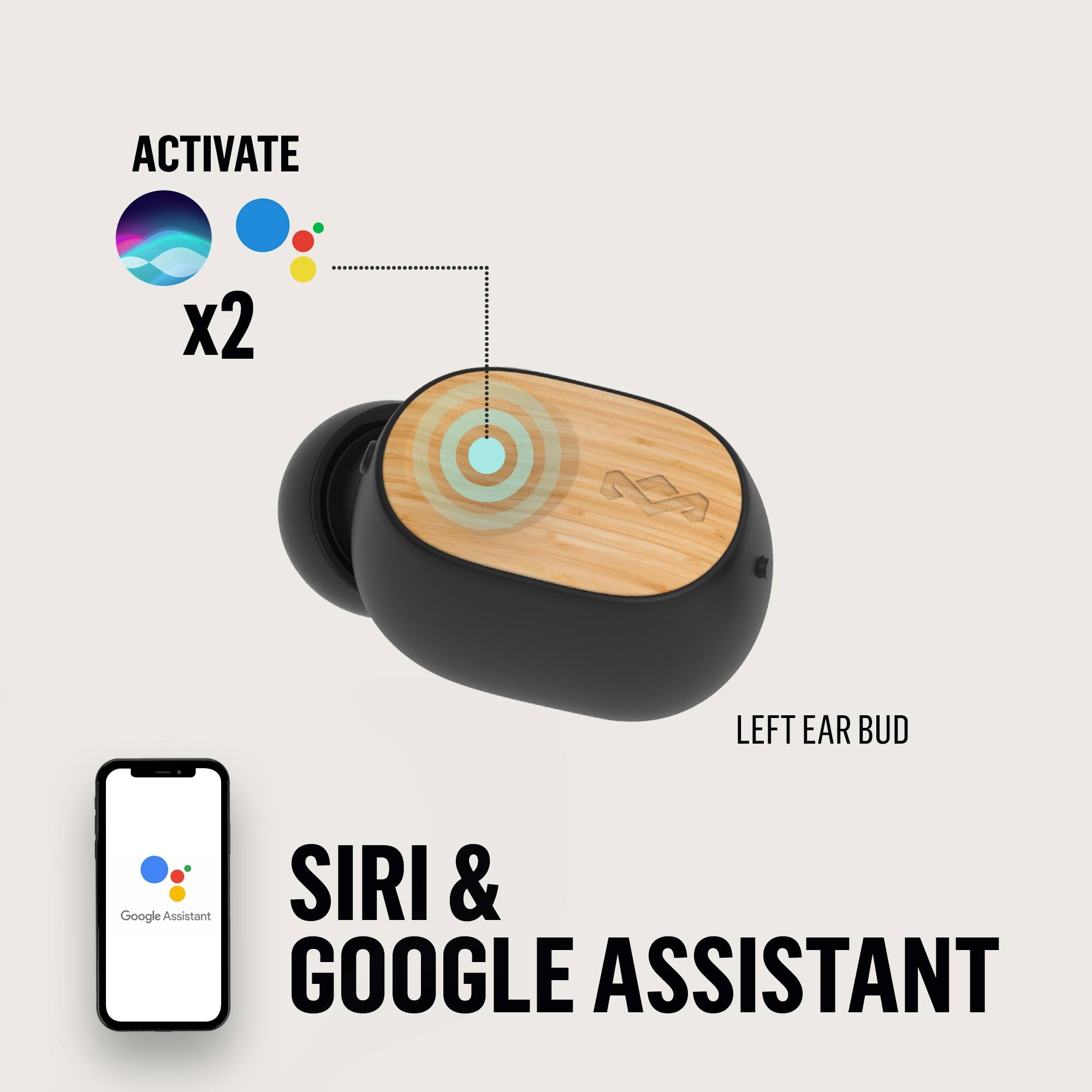 Q3) Music only playing through one earbud?:
A: Double check both buds are fully charged. You can do this by checking your case is fully charged, then place the earbuds in the case. Check both lights on the earbuds turn red when in the case. This indicates charging. Once they turn off, they are fully charged. Close and open case to initiate pairing. Follow "Linking with your mobile device for the first time" if this still is an issue. Forget them on your devices bluetooth settings, then place both buds in the charging case and reset the buds by holding the Force Pair button on the back of the case with the lid open. You need to hold the button for 6-8 seconds. You will see the earbuds LEDS flash very fast indicating the reset. Now repair.
See video here for help:
Q4) I do not feel much bass:
A: To ensure the bass performs as expected you need to ensure you have the best seal and fit on the buds as possible. Do this by experimenting with the different tips provided to find the perfect size for you. Then place in ears as shown below and enjoy that signature Marley sound.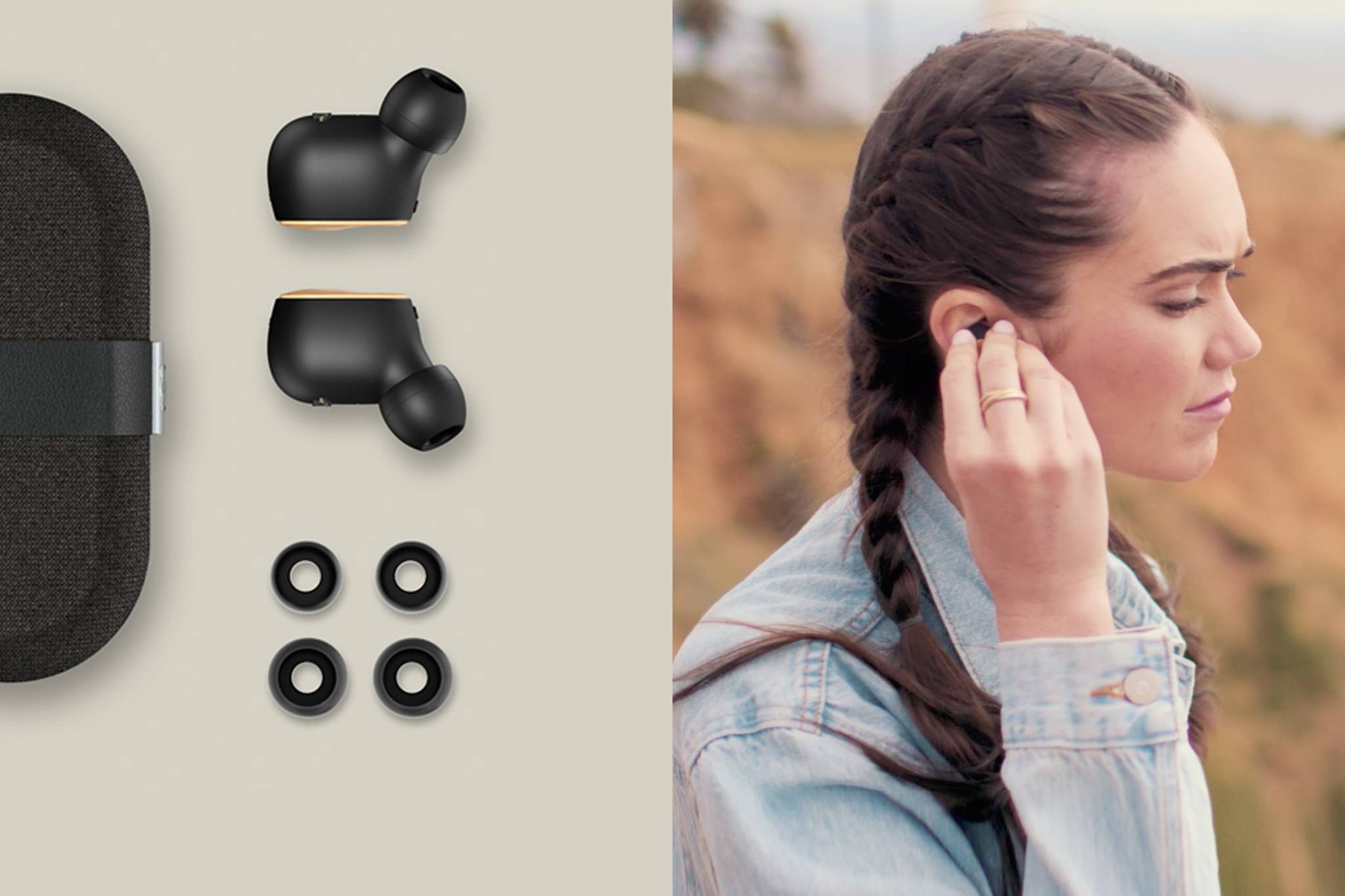 Q5) Connections problems/Dropping in and out of one earbud:
A: Reset your buds – please see instructional video above (question 3).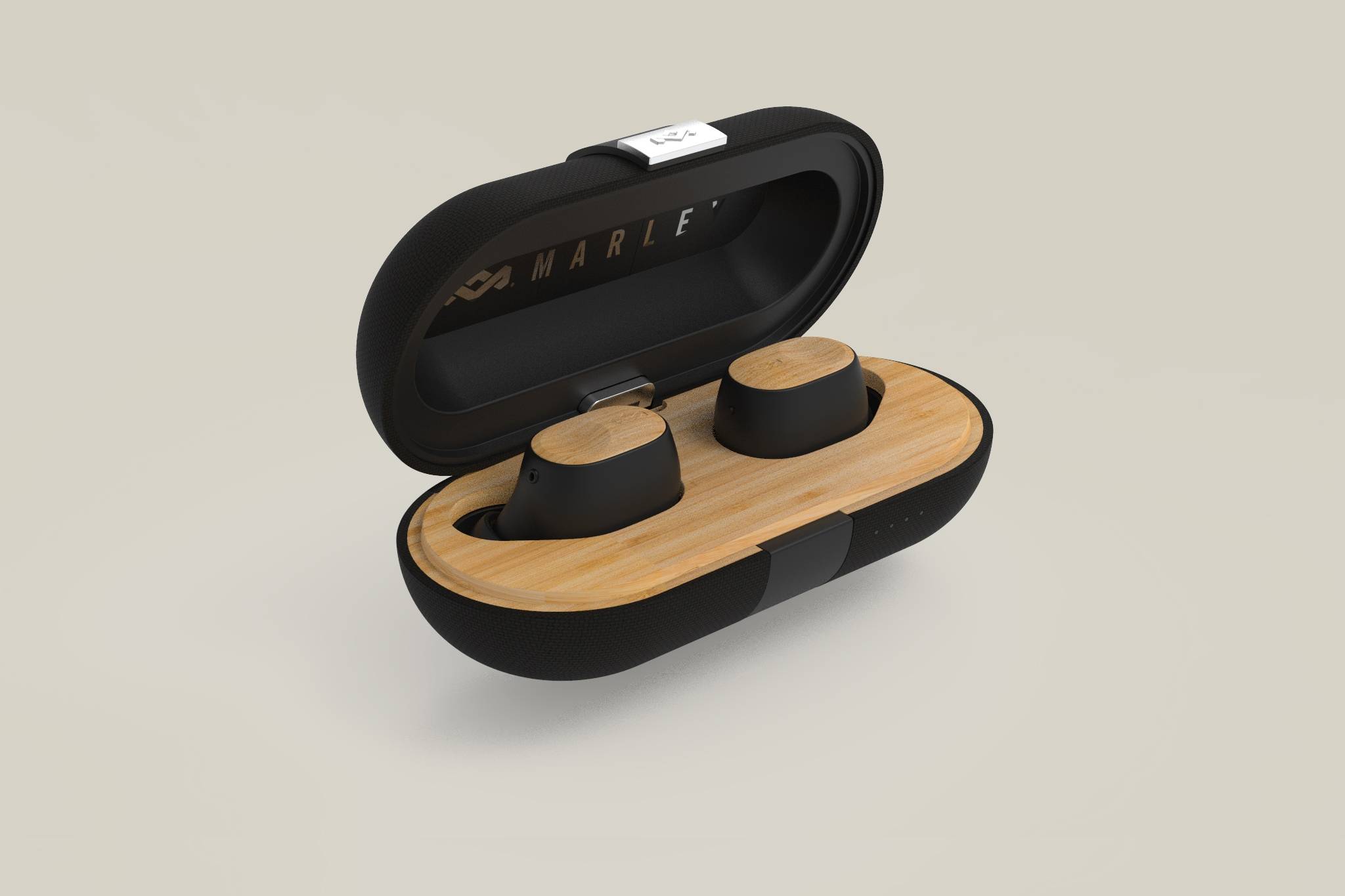 ---