---
The Get Together Duo Bookshelf Bluetooth Speakers
---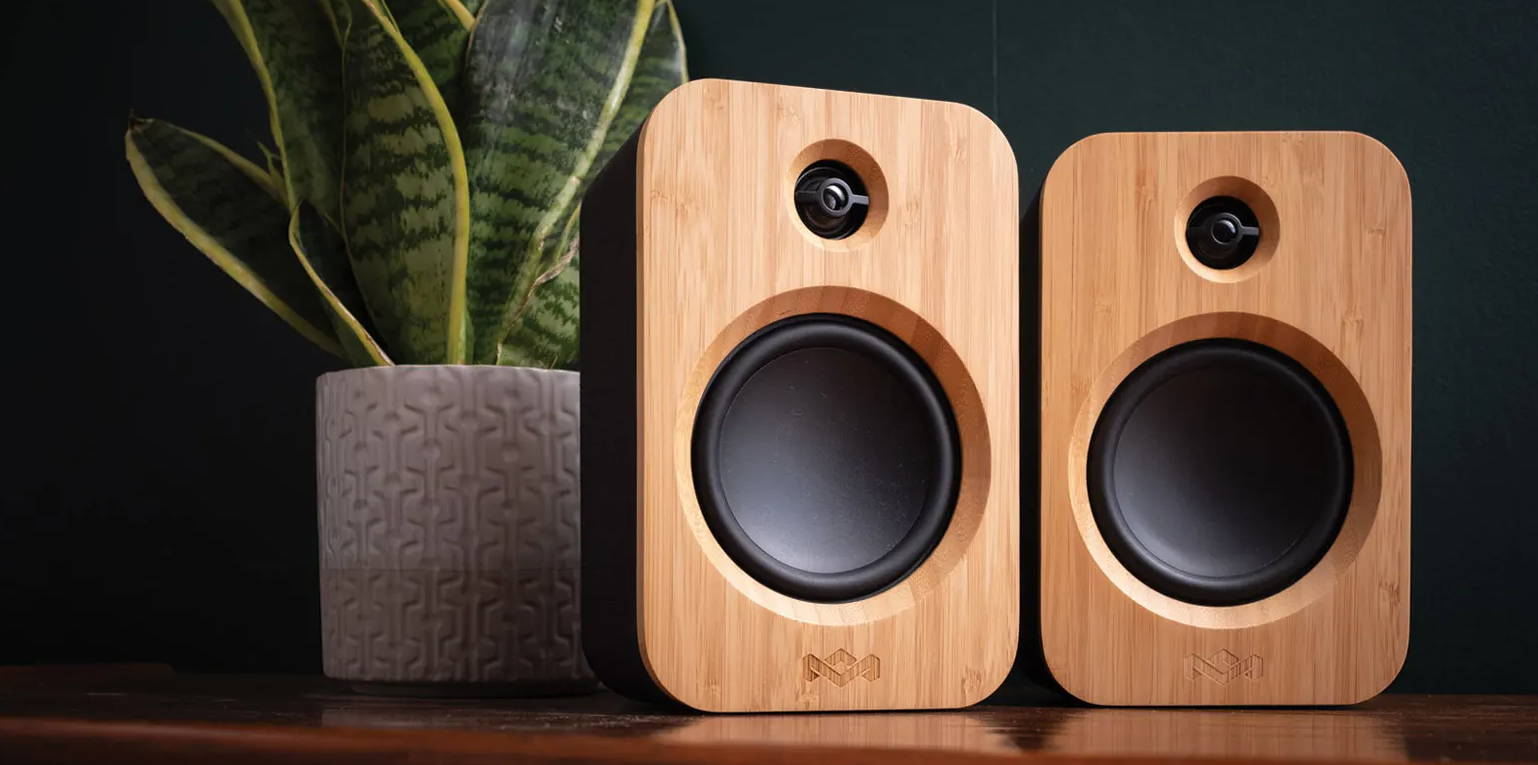 ---
Let's take a closer look at our latest bluetooth speakers, the House of Marley Get Together Duo. Just like all of our home speakers, earphones and headphones, the Bookshelf Duo embodies the Marley message of craftsmanship and sustainability. Capturing our signature style with materials that make a difference to the footprint we leave behind on mother earth. Here's everything you need to know about our latest home and portable Bluetooth speaker set.
Conscious Materials
The Get Together Duo bookshelf speakers are sustainably crafted from bamboo and REWIND™ Fabric to bring our iconic vibe and nature-embracing style to your home. Mindfully chosen, the House of Marley materials keep us consciously connected to our vision for a sustainable future. We choose bamboo because it is one of the fastest growing plants in the world. REWIND™ Fabric is soft, hard-wearing and woven from recycled materials (a balanced blend of 30% reclaimed organic cotton, 30% reclaimed hemp and 40% recycled PET) to curate our signature style.

The natural tones of the stylish bamboo and dark REWIND Fabric help to bring the outside in, adding a forest touch to the minimalist aesthetic or a bold vibe that works well against bright mood walls.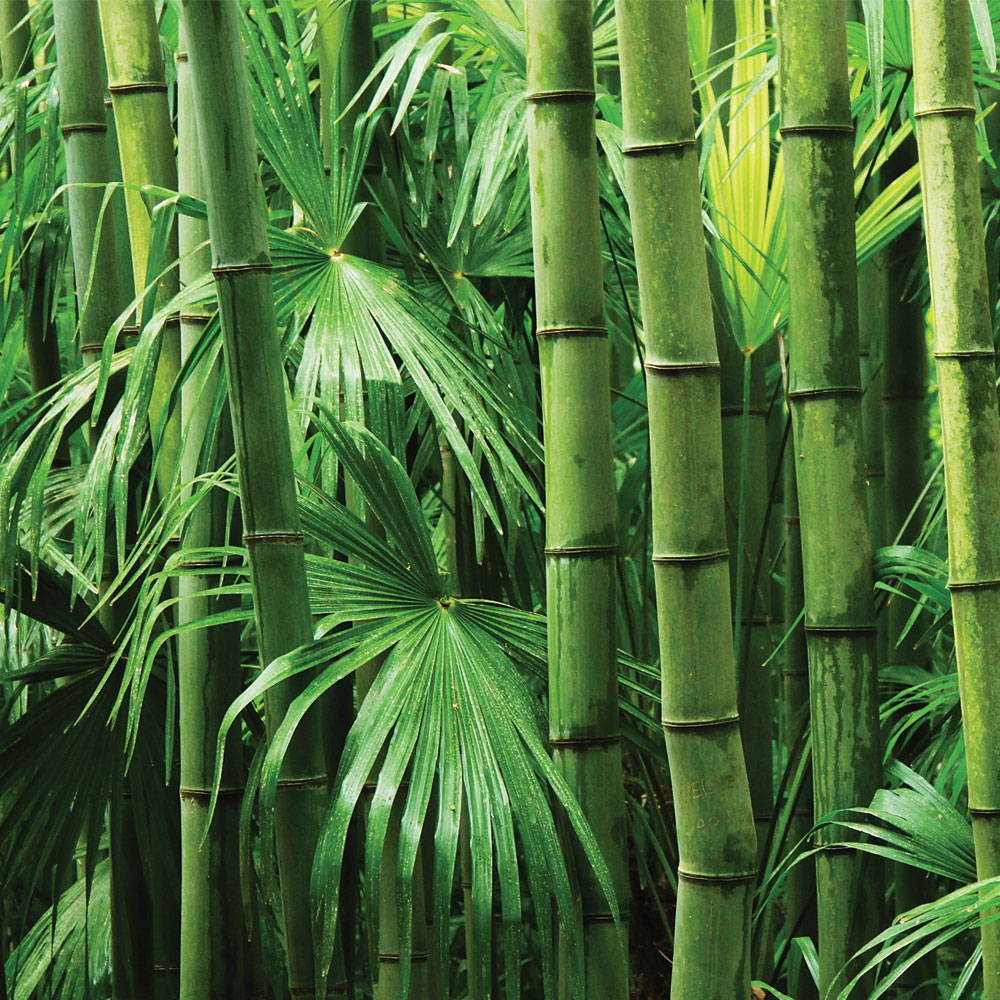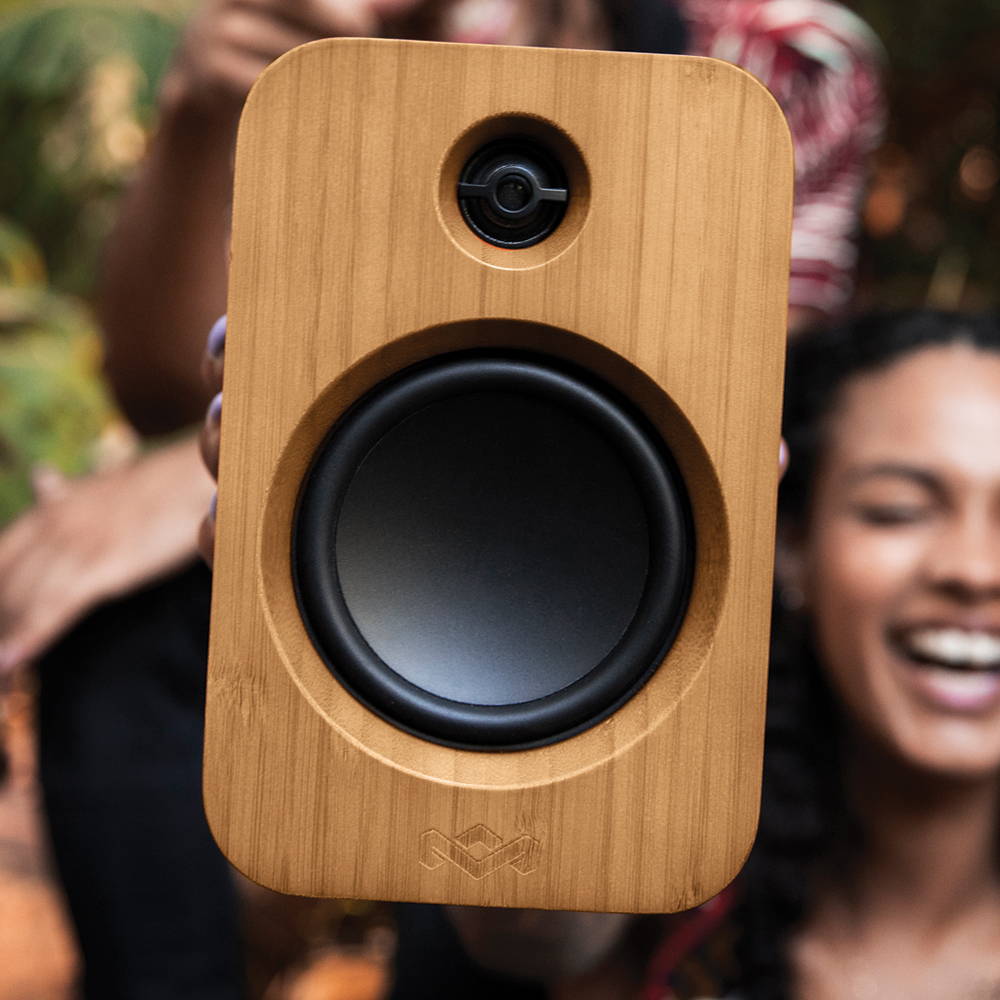 ---
Truly Wireless
The Duo sync together automatically as soon as you switch them on. Meaning minimal transition time between work and play, filling your space with the perfect tunes. They can also be used as individual speakers - sweet! So you can have different tracks throughout your rooms or take one on the go and leave the other at home.
Sound That Lasts
This perfect pair brings the best of both worlds to yours. One is a permanent plug-in home wired speaker (with built-in RCA and Aux inputs) and the other is rechargeable for life on the move. Built with a quality lithium ion battery at its core, there is nothing but rich and lasting sound. The wireless and rechargeable speaker carries 20 hours of playback for easy listening wherever the beat takes you.
Mix It Up
You can hook up the Get Together Duo Bookshelf twin set speakers to our Stir It Up Wireless Turntable for the perfect home sound set up. Chill as your favourite vinyls spin and enjoy a crisper, smoother sound from the Get Together's smooth full range way speakers.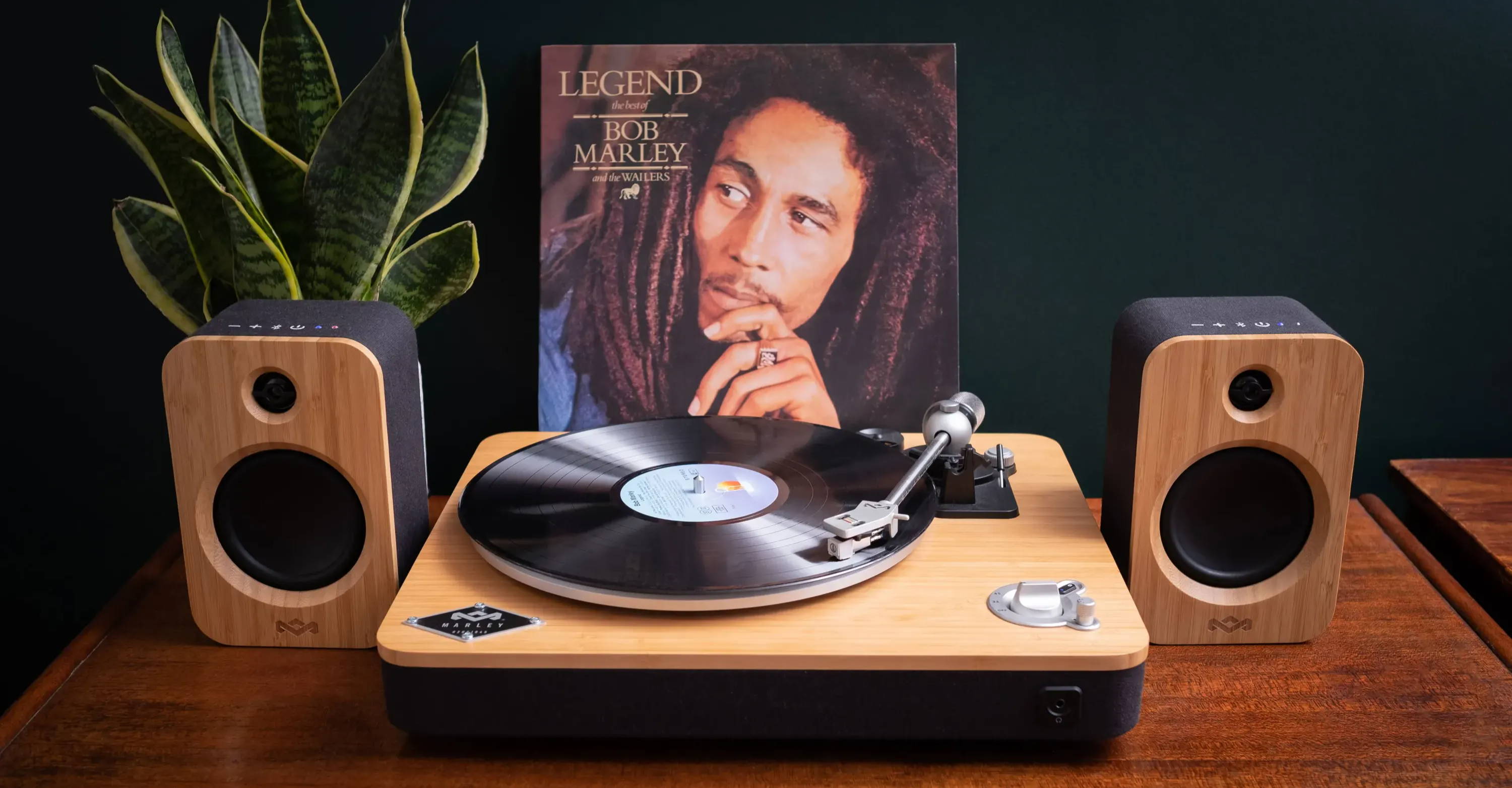 ---
So how about it? Our new Get Together Duo Bookshelf Speakers are available to buy right now.
Follow @houseofmarleyuk
---