Posted by House of Marley on Jun 3rd 2021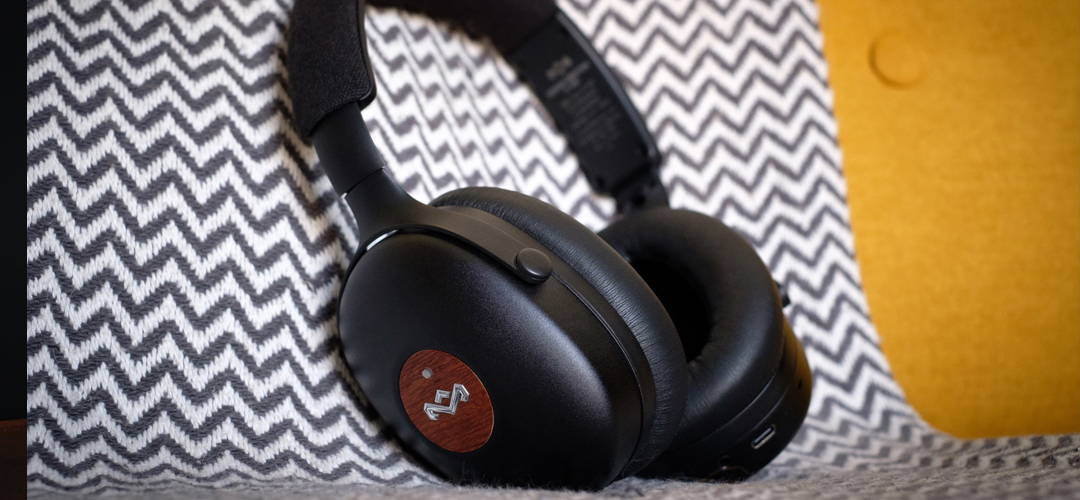 ---
The world feels busy right now. A place to escape to is a destination on everyone's travel list. Sometimes, it's good to remind yourself that you can always find this space in music. We've felt the busy times, the frantic energy and the need to slow down - and we want to help. So we've been working on our Positive Vibration XL - we know how much our House of Marley family love them - and we've got something new to show you.
These are our brand new wireless Positive Vibration XL Over-Ear Headphones with Active Noise Cancellation (ANC).
---
---
Our signature earth-friendly design remains the same, we've made sure the ear foam cushions are still super comfortable for that perfect fit, and the folding design is as tight and compact as ever for travelling light. So, what's changed?
Tune Out The World, Tune Into You
The Hybrid Active Noise Cancellation (ANC) enhances and empowers your listening experience; you can switch the ANC on and off when you need to. Reducing noisy distractions means you can focus hard (we know how important this can be when working from home) or relax easy with powerful wireless sound delivered by 40mm Hi-Definition Drivers.
Longer, Better Listening
Superior sound is what you want from a pair of wireless over-ear headphones, but superior sound that lasts is what you need. These new Positive Vibrations XL are powered by a rechargeable lithium polymer battery that promises high performance, 26 hours of playback with ANC switched on, and 35 hours listening with ANC switched off.
Wireless headphones with a quick charging time are ideal for the grab and go moments of life on the move. The Positive Vibrations XL will arrive with a USB-C cable so you can sink into beats with 2 hours playback after just a 15 minute charge, or charge to full in just 2 hours.
---
---
Stay Connected
Feel the vibration of Marley's signature bass or your favourite tracks with our Positive Vibrations XL + ANC's wireless listening - and easily stay connected with your friends through Bluetooth 5.0 connection and hands-free calling. With our onboard microphone and controls, you can answer calls, give voice activated commands and adjust your volume to be truly wire free.
Sustainably Crafted
Every Marley product is curated to bring you the best sound experience but, not at the expense of the planet, and the Positive Vibrations XL with ANC are no different. Crafted from FSC® certified wood, recyclable aluminium ear cups, and our iconic REWIND™ Fabric - made from a balanced blend of 30% reclaimed organic cotton, 30% reclaimed hemp and 40% recycled PET. Doing our bit to help the environment is a big part of our mission, and you can get involved with our sustainable projects.
---
---
---
---