Posted by House of Marley on Jul 27th 2021
Discover Marley's signature sound with the best wireless and rechargeable earbuds for listening to music at home and on the go. Made with earth-friendly materials and touch control features, the new Rebel in-earbuds are perfect for sports, travel and working from home.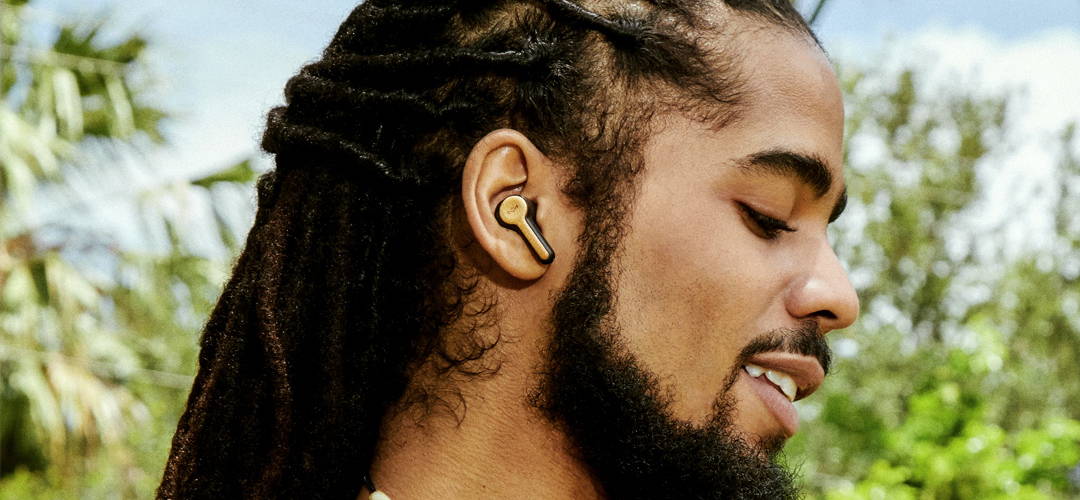 ---
Nothing beats feeling fully charged. And living a life without wires that hold you to one place keeps the soul alive. Music is a way to transport yourself to that space whenever you need to. And wireless earbuds will get you there faster. So we're inviting you to free your mind and your music with the new Rebel True Wireless Earbuds.
This is truly wireless audio; and a seamless listening experience. Whether you're charging up for life on the go, or winding down when it's time to take it slow - the Rebels are elegant in style, and purposeful by design.
---
---
Earth-Friendly, Planet-Kind
You'll know by now that every material we use to craft our headphones, speakers and in-earphones is carefully chosen to give back to Mother Earth. We choose bamboo for its natural wood feel, and carbon-positive process. To reduce our impact on landfill resources and pollution, we have only used recycled plastics to house the Rebels safely in their charging case.
---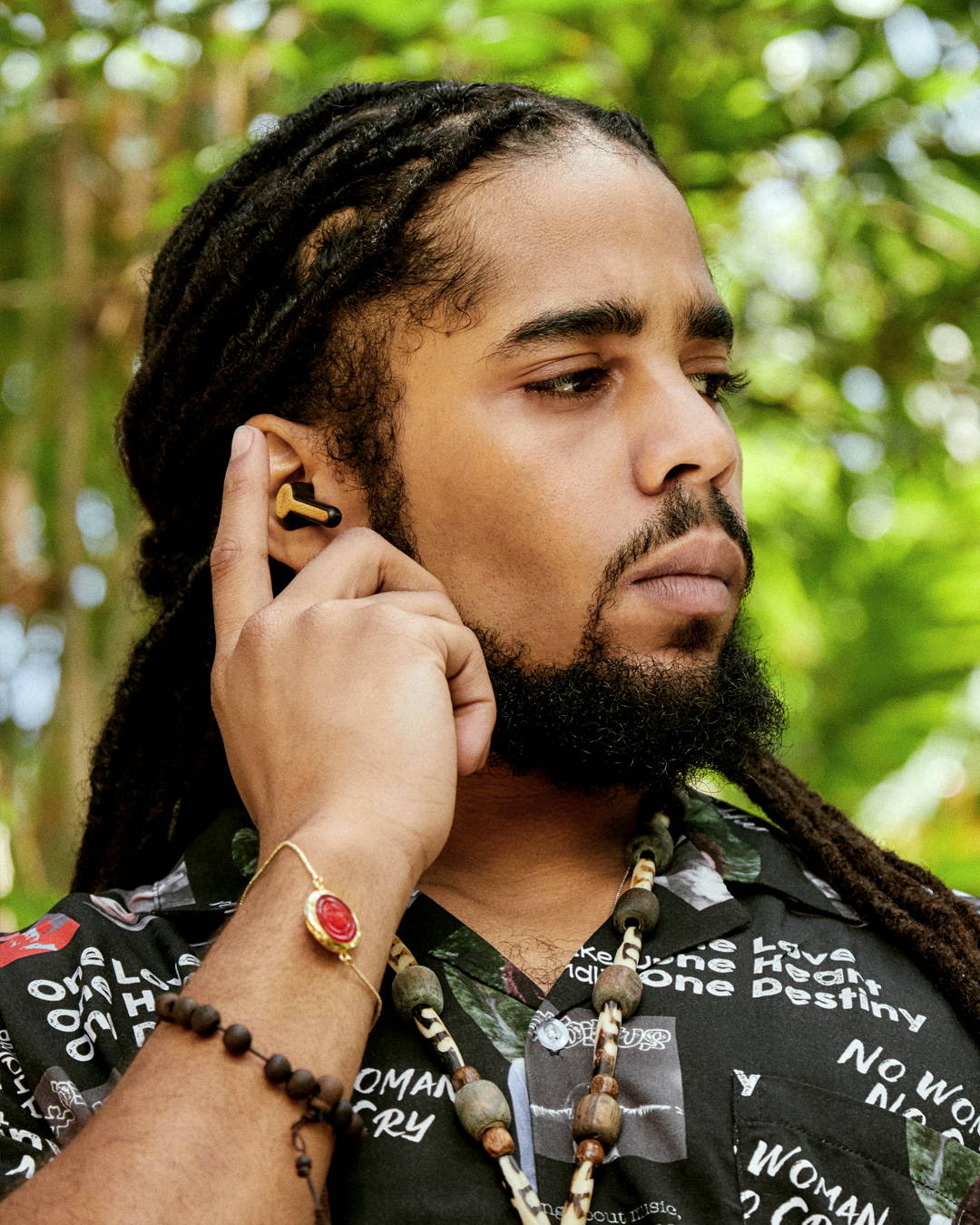 ---
Soulful Touch
Pause. Play. Change Track. Not just actions for life's most incredible moments but, how you can enjoy your music too. With just a light touch to an earbud, you can skip to the next track on your playlist, accept calls, adjust your volume, and hit pause/play when you need to.
You'll never miss a beat with an automatic pause/play by simply removing the buds from your ears, your music will stop and then resume upon replacing them.
---
---
Powerful Playback
A powerful combination of unbeatable Bluetooth connection, sweat-proof and water-resistant materials (to an IPX5 rating), and Call Noise Cancellation that fades out distracting background noises make these the best rechargeable earpod headphones for work, sports and travel.
You can find your perfect rhythm with the adjustable EQ settings at your fingertips, switching from Marley's signature EQ to the new Bass Boost EQ with a tap to the right earbud.
---
Taking Charge With 30+ Hours
The Rebel wireless in-earphones can hold up to 8 hours of uninterrupted playback and crystal-clear call time, with an additional 3.5 charges held in the sleek and portable case. Plug into any USB-C charger or place it on a wireless charging pad, and you'll be tapping into more than 30 hours of playtime.
---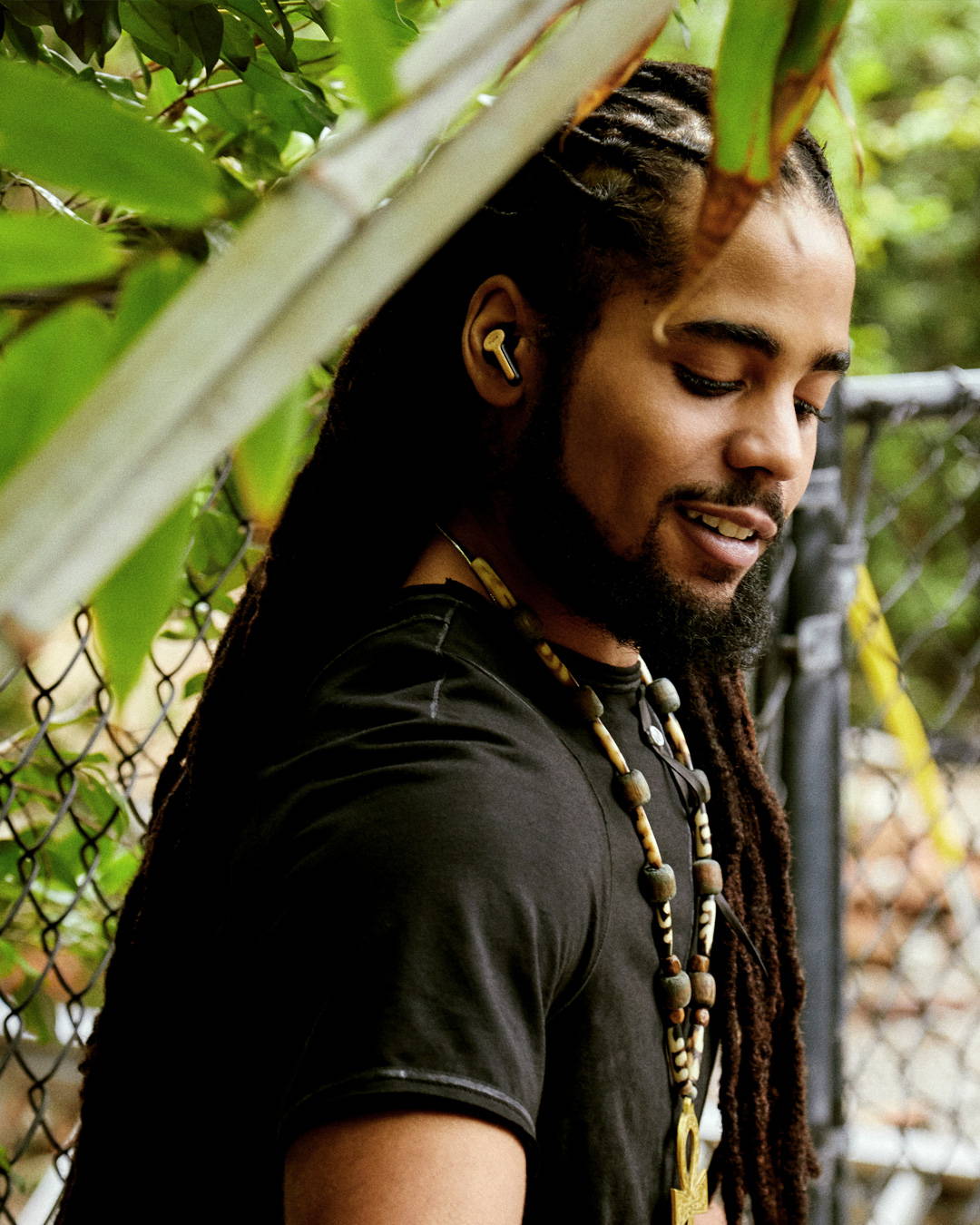 ---